Wendy Wood, James B. Duke Professor in Psychology and Professor of Marketing Co-Director, Social Science Research Institute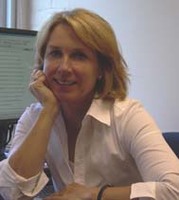 Education:

| | | |
| --- | --- | --- |
| Ph.D. | University of Massachusetts, Amherst | 1980 |
| M.S. | University of Massachusetts, Amherst | 1978 |
| B.S. | University of Illinois, Champaign | 1975 |
Specialties:

Social Psychology
Social Psychology
Research Interests:

My research interests are in the areas of sex differences and attitudes and behavior. In studying sex differences, I have been working with Dr. Alice Eagly (Northwestern University) to develop a general theory of the origins of sex differences that explains why men and women have similar roles in many societies. Most recently, we have conducted a review of men's and women's behavior across cultures to identify what might be essential aspects of sex and what might be more variable across cultures. In other research, my students and I explain the psychological processes that lead to sex differences within our society. Specifically, why do some women act feminine and some men act masculine, whereas others don't follow these sex-typed norms?
In the area of attitudes and behavior prediction, I am studying the multiple cognitive and affective processes that guide behavior. These include non-thoughtful processes, such as habitual responses that are relatively automatically cued by stable environmental cues, and more thoughtful processes, such as when actions are guided by intentions and attitudes.
For examples of this research, see the publications below.
Current Ph.D. Students (Former Students)

Anthony Pascoe
Aner Tal
Melissa Guerrero Witt
Postdocs Mentored

Jeffrey Quinn (2005 - 2006)
David Neal (2004 - present)
Tarcan Kumkale (June, 2003 - June, 2005)
Representative Publications (More Publications)

Neal, D., Wood, W., & Quinn, J. M., Habits: A repeat performance, Current Directions in Psychological Science, vol. 15 (2006), pp. 198-202 [abs]
Verplanken, B. & Wood, W., Changing and breaking habits, Journal of Public Policy and Marketing, vol. 25 (2006), pp. 90-103 [PDF]
Wood, W., Tam, L., & Guerrero-Witt, M., Changing circumstances, disrupting habits, Journal of Personality and Social Psychology: Attitudes and Social Cognition, vol. 88 (2005), pp. 918-933 [html] [PDF] [abs]
Matz, D., & Wood, W, Cognitive dissonance in groups: The consequences of disagreement, Journal of Personality and Social Psychology: Attitudes and Social Cognition, vol. 88 (2005), pp. 22-37 [abs]
Wood, W., & Quinn, J. M., Forewarned and forearmed? Two meta-analytic syntheses of forewarnings of influence appeals, Psychological Bulletin, vol. 129 (2003), pp. 119-138 [abs]
B. Verplanken, & W. Wood, Changing and breaking consumer habits, Journal of Public Policy and Marketing, vol. 25 (2006), pp. 90-103
Wood, W., & Eagly, A. H., A cross-cultural analysis of the behavior of women and men: Implications for the origin of sex differences, Psychological Bulletin, vol. 129 (2002), pp. 699-727 [PDF] [abs]
Wood, W., Quinn, J., & Kashy, D., Habits in everyday life: Thought, emotion, and action, Journal of Personality and Social Psychology, vol. 83 (2002), pp. 1281-1297 [PDF]
Wood, W., & Neal, D. T., A new look at habits and the habit-goal interface, Psychological Review, vol. 114 no. 843-863 (2007)
Ji, M., & Wood, W, Purchase and consumption habits: Not always what you intend, Journal of Consumer Psychology, vol. 17 (2007), pp. 261-276
Lynch, J. G., & Wood, W, Special issue editors' statement: Helping consumers help themselves, Journal of Public Policy & Marketing, vol. 25 (2006), pp. 1-7
Conferences Organized

Psychologists Contribute to the American National Election Study, Co-Organizer, May, 2006
Society for Research Synthesis, Co-Organizer with Harris Cooper, November 11, 2005