Duke International Faculty Database
Explore the range of faculty engagement with world regions and global issues by browsing the Faculty Database System or by searching for particular keywords (major world area, country, research topic, etc).
While the Duke International website strives to provide a comprehensive listing of Duke faculty with international research interests, you may also find additional information by exploring school-specific faculty listings
---
Neil de Marchi, Professor, Economics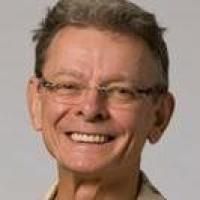 Education:

| | | |
| --- | --- | --- |
| Ph.D. | Australian National University (Australia) | 1970 |
| B.A. | University of Oxford (United Kingdom) | 1964 |
| B. Phil. | University of Oxford | 1964 |
| B.Ec. | University of Western Australia (Australia) | 1960 |
Specialties:

History of Economics
Research Interests: Emergence of Art & Financial Markets and Cultural Economics

Neil De Marchi received a B.Ec. from the University of Western Australia, went to Oxford as a Rhodes Scholar, and completed a B.Phil. in economics there before returning to Australia to teach at Monash University. His Ph.D. is from the Australian National University. With interruptions (1966-77 at the University of Amsterdam, 1980-83 as a director of research at the ABN Bank in Amsterdam) he has been at Duke since 1971. He writes in the history of economic ideas and in the history and functioning of markets, in particular markets for art. He assists in editing History of Political Economy.
Keywords:

Europe • US • Economics • History • Art • Art markets
Current Ph.D. Students (Former Students)
Recent Publications (More Publications)

Boumans, M; De Marchi, N, Models, measurement, and "universal patterns": Jan tinbergen and development planning without theory, History of Political Economy, vol. 50 no. S1 (January, 2018), pp. 231-248 [doi] [abs]
De Marchi, N; Van Miegroet, HJ; Raiff, ME, Dealer-Dealer pricing in the mid seventeenth-century Antwerp to Paris art trade, in Art Markets in Europe, 1400-1800 (December, 2016), pp. 113-130, ISBN 9781840146301
Bianchi, M; De Marchi, N, Economizing Mind, 1870-2015: When Economics and Psychology Met . . . or Didn't, edited by de Marchi, N; Bianchi, M, vol. 48 (November, 2016), pp. 300 pages, Duke University Press, ISBN 0822363895 [doi]
De Marchi, N, Psychology fails to trump the multiyear, structural development plan: Albert Hirschman's largely frustrated efforts to place the "ability to make and carry out development decisions" at the center of the development economics of the late 1950s and the 1960s, History of Political Economy, vol. 48 no. suppl 1 (January, 2016), pp. 226-238, Duke University Press [doi] [abs]