Duke International Faculty Database
Explore the range of faculty engagement with world regions and global issues by browsing the Faculty Database System or by searching for particular keywords (major world area, country, research topic, etc).
While the Duke International website strives to provide a comprehensive listing of Duke faculty with international research interests, you may also find additional information by exploring school-specific faculty listings
---
Erdag Göknar, Visiting Assistant Professor, Slavic Languages & Literature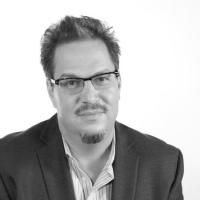 | | |
| --- | --- |
| Office Location: | 308 Language Bldg |
| Office Phone: | (919) 660-3151 |
| Email Address: | |
Teaching (Fall 2020):
AMES 195S.01, GTWY: RETHINKING ASIA AND ME Synopsis

Online ON, TuTh 03:30 PM-04:45 PM

AMES 208S.01, GEOPOLITICS AND CULTURE Synopsis

Online ON, W 03:30 PM-06:00 PM
(also cross-listed as HISTORY 379S.01, ICS 217S.01, PUBPOL 213S.01)
Teaching (Spring 2021):
AMES 283S.01, ISTANBUL Synopsis

Online ON, TuTh 03:30 PM-04:45 PM
(also cross-listed as CULANTH 283S.01, HISTORY 397S.01, ICS 249S.01)

AMES 296S.01, TURKISH HISTORY Synopsis

Online ON, W 03:30 PM-06:00 PM
(also cross-listed as HISTORY 283S.01, ICS 345S.01, LIT 276S.01)
Education:

| | | |
| --- | --- | --- |
| Ph.D. | University of Washington | 2004 |
| M.A. | University of Washington | 1998 |
| MFA | Univ. of Oregon | 1994 |
| B.A. | University of Michigan, Ann Arbor | 1988 |
Specialties:

Turkish
Turkish Studies
International Comparative Studies
Research Interests:

Current projects: Between Orient and Nation: The Modern Turkish Novel and Orhan Pamuk (in-progress), Colonial Encounter and Cultural Revolution: Narrative Identities of Ottoman Modernism and Turkism (in-progress), A Mind at Peace (translation of Tanpinar novel), Archipelago Books, NY, 2008, Mediterranean Passages from Dido to Derrida, co-editor, UNC Press, 2008

Primary focus on the legacies of the Ottoman Empire and the Turkist cultural revolution upon modern Turkey. Secondary focus on cultural translation and representations of Turks and Muslims, including regional understandings of Turkey and Islam in the Middle East and Eurasia. Theoretical focus on literature, colonialism, modernism, translation, and identity.
Areas of Interest:

Ottoman Empire/Turkey
Ottoman/Turkish relations with Europe
Narrative Identities
Muslim Nationalism
Keywords:

Literature • Identity • Representation • Cultural Translation • Ottoman Empire/Turkey
Current Ph.D. Students

Johanna Schuster-Craig (German Studies)
Representative Publications (More Publications)

Goknar, E, "The Novel in Turkish: From Narrative Tradition to Nobel Prize", in Cambridge History of Turkey: Turkey in the Modern World, edited by Kasaba, R, vol. IV (Fall, 2008), pp. 35-35, Cambridge University Press [catalogue.asp] [abs]
with Göknar, E; Cooke, M; Parker, G, Mediterranean Passages from Delos to Derrida (2008), pp. 425-425, UNC Press [abs]
Goknar, E, "Orhan Pamuk and the 'Ottoman' Theme", World Literature Today, vol. 80 no. 6 (November, 2006)
Bio: Erdağ Göknar is Assistant Professor of Turkish at Duke University and a literary translator. He holds a Ph.D. in Near and Middle Eastern studies (Turkish literature and culture) and an M.F.A. in creative writing. A Turkish-American scholar, he is currently a fellow at the National Humanities Center where he is writing a critical analysis of the Turkish novel and Orhan Pamuk. He is the recipient of two Fulbright awards, the Dublin IMPAC literary award (with Orhan Pamuk), and an NEA translation grant. His partner, Banu Gökarıksel, is professor of cultural geography at UNC and their son Levent Sa'y, is a toddler.