Duke International Faculty Database
Explore the range of faculty engagement with world regions and global issues by browsing the Faculty Database System or by searching for particular keywords (major world area, country, research topic, etc).
While the Duke International website strives to provide a comprehensive listing of Duke faculty with international research interests, you may also find additional information by exploring school-specific faculty listings
---
Michael Hardt, Associate Professor and Director of Graduate Studies, Literature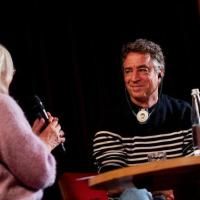 | | |
| --- | --- |
| Office Location: | 106 Science Bldg, East Campus |
| Office Phone: | (919) 684-3408 |
| Email Address: | |
Teaching (Spring 2023):
LIT 380.01, MARXISM AND SOCIETY Synopsis

East Duke 209, MW 10:15 AM-11:30 AM
(also cross-listed as CULANTH 203.01, EDUC 239.01, POLSCI 371.01, SOCIOL 339.01)

LIT 690S-8.01, SP TOP-PARADIGMS MOD THOUGHT Synopsis

Class Bldg 135, M 03:30 PM-06:00 PM
(also cross-listed as ROMST 690S.01)
Education:

| | | |
| --- | --- | --- |
| Ph.D. | University of Washington | 1990 |
| M.A. | University of Washington | 1986 |
| B.S. | Swarthmore College | 1983 |
Specialties:

Italian
Critical Theory
Comparative Philosophy
European Studies
Globalization, Postmodernity, Contemporaneity
Modern and Contemporary
Marxism
Critical Theory, Philosophy
Theories of Value and the Economics of Literature
Research Interests: Globalization, Political and Cultural Theory, and Modern Italian Literature

Michael Hardt's recent writings deal primarily with the political, legal, economic, and social aspects of globalization. In his books with Antonio Negri he has analyzed the functioning of the current global power structure (Empire, 2000) and the possible democratic alternatives to that structure (Multitude, 2004). Many of his seminars focus on the work of important figures in the history of critical theory and political theory, such as Marx, Jefferson, Gramsci, Foucault, Deleuze, and Guattari. He also works on modern Italian literature and culture.
Keywords:

globalization • politics • culture • modernity • marxism
Representative Publications (More Publications)

with Hardt, M; Negri, A, Declaration (2012), Argo Navis (self-published)
with Hardt, M; Negri, A, Commonwealth (2009), Harvard University Press, ISBN 978-0674060289
with Hardt, M; Negri, A, Multitude (2004), Penguin Press
with Hardt, M; Negri, A, Empire (2000), Harvard University Press