Duke International Faculty Database
Explore the range of faculty engagement with world regions and global issues by browsing the Faculty Database System or by searching for particular keywords (major world area, country, research topic, etc).
While the Duke International website strives to provide a comprehensive listing of Duke faculty with international research interests, you may also find additional information by exploring school-specific faculty listings
---
Annabel J. Wharton, William B. Hamilton Professor and Director of Graduate Studies, Art & Art History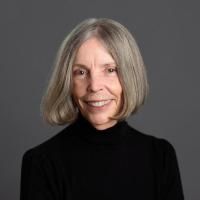 | | |
| --- | --- |
| Office Location: | 114 South Buchanan Blvd |
| Email Address: | |
Teaching (Spring 2023):
ARTHIST 490S.01, SPECIAL TOPICS Synopsis

Smith Wrhs A290, Tu 07:00 PM-09:30 PM

HCVIS 581S.01, HIST & CULT VIZ PROSEMINAR 2 Synopsis

Smith Wrhs A233, W 01:45 PM-04:15 PM
(also cross-listed as ARTHIST 581S.01, CMAC 581S.01, ISS 581S.01, VMS 581S.01)
Education:

| | | |
| --- | --- | --- |
| Ph.D. | University of London (United Kingdom) | 1975 |
| M.A. | The University of Chicago | 1969 |
| B.S. | University of Wisconsin - Madison | 1966 |
Specialties:

Early Christian and Byzantine Architecture
Architectural History
Medieval Architecture
Modern Architecture
Religious Visual Culture
New Technologies for Visualizing Historical Materials
Research Interests:

Annabel Wharton edits the Journal of Medieval and Modern Studies and acts as the department's Director of Graduate Studies. She is presently working on a book tentatively entitled Selling Jerusalem: Marketing the Holy City in the West from the 4th to the 21st Century.
Keywords:

Byzantium • Jerusalem • Art History • Medieval
Current Ph.D. Students
Representative Publications (More Publications)

Wharton, AJ, Selling Jerusalem: Relics, Replicas, Themeparks (2006), University of Chicago Press
Wharton, AJ, Building the Cold War: Hilton International Hotels and Modern Architecture (2001), Chicago: University of Chicago Press (selected as one of the best books of 2001 by the Economist.)
Wharton, AJ, Refiguring the Post Classical City: Dura Europos, Jerash, Jerusalem and Ravenna (1995), New York: Cambridge University Press
Wharton, AJ, Art of Empire: Painting and Architecture of the Byzantine Periphery. A Comparative Study of Four Provinces (1988), University Park, Pa & London: Pennsylvania State University Press
Wharton, AJ, Tokali Kilise. Tenth Century Metropolitan Art in Byzantine Cappadocia, Dumbarton Oaks Studies XXII (1986), Washinton, D.C.: Dumbarton Oaks, Trustees of Harvard University
Kazhdan, AP; Wharton AJ,, Change in Byzantine Culture in the Eleventh and Twelfth Centuries (1985), Berkeley/Los Angeles: University of California Press (Reprinted in paperback, 1990.)