Barbara Black Pollock
Associate Director for Administration

Barbara Black Pollock, associate director for administration, has been with the Center since it was established in 1999. She oversees administration and planning for the Center, manages the Center's budget and space allocation, supervises the administrative staff who provide support to Center researchers, and coordinates activities of the Children in Contemporary Society certificate program.
Prior to her position with the Center, Pollock spent three years in the sociology department as the coordinator of the Markets and Management Studies certificate program and three years as assistant to the chair of the Religion Department.
Pollock is a Pennsylvania native who earned a teaching degree in health education from West Chester University.
Education:
B.S. West Chester University, West Chester, PA - 1973
Research Costing Compliance Certification Duke University - 2004
Certificate in Meeting and Event Planning University of North Carolina at Charlotte - 2003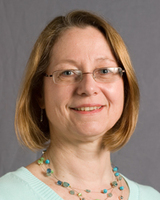 Barbara Black Pollock
Office: 226 Rubenstein Hall
Phone: (919) 613-9266
Fax: (919) 684-3731
E-mail: bpollock@duke.edu
Mailing Address:
Duke Box 90545, Durham, NC 27708-0545