Anna Gassman-Pines
Associate Professor of Public Policy and Psychology & Neuroscience; Faculty Affiliate, Center for Child and Family Policy

Anna Gassman-Pines is an associate professor of public policy and of psychology and neuroscience at Duke University. She is also a faculty fellow of Duke's Center for Child and Family Policy. Gassman-Pines received her BA with distinction in psychology from Yale University and her Ph.D. in community and developmental psychology from New York University. Her research focuses on low-wage work, family life, and the effects of welfare and employment policy on child and maternal well-being in low-income families. Her research has been supported by grants from the National Science Foundation, American Psychological Association, National Head Start Association, and National Institute of Mental Health, and various private foundations.
Research Interests:
Poverty and Inequality, Child Development
Education:
Ph.D. New York University - 2007
M.A. New York University - 2004
B.A. Yale University - 1999
Recent Publications (More Publications)
Lowell, W; Dickerson, S; Gassman-Pines, A; Gifford, E; Rangel, M (2022). Racial Disparities in COVID-19 Case Positivity and Social Context: The Role of Housing, Neighborhood, and Health Insurance. Housing Policy Debate, 1-26. [doi]


Ananat, EO; Gassman-Pines, A; Fitz-Henley, JA (2022). The Effects of the Emeryville Fair Workweek Ordinance on the Daily Lives of Low-Wage Workers and Their Families. Rsf: the Russell Sage Foundation Journal of the Social Sciences, 8(5), 45-66. [doi] [abs]


Gassman-Pines, A; Ananat, EO; Fitz-Henley, J; Leer, J (2022). Effect of daily school and care disruptions during the COVID-19 pandemic on child behavior problems.. Developmental Psychology, 58(8), 1512-1527. [doi] [abs]


Leer, J; Gassman-Pines, A; Djé Blé, E; Kainessie, J; Kennedy, C; Press, S; Schubert, H (2022). Young Adolescents' Endorsement of Restrictive Gender Norms: Evidence From a Community-Based Intervention in Côte d'Ivoire and Sierra Leone. The Journal of Early Adolescence, 42(4), 453-481. [doi] [abs]


Gassman-Pines, A; Ananat, E; Fitz-Henley, J; Leer, J (2022). Effects of Daily School and Care Disruptions During the Covid-19 Pandemic on Child Mental Health.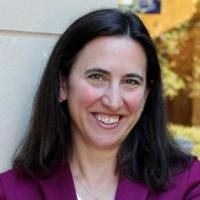 Anna Gassman-Pines
Office: 234 Rubenstein Hall
Phone: (919) 613-7301
Fax: (919) 681-8288
E-mail: agassman.pines@duke.edu
Mailing Address:
Duke Box 90312, Durham, NC 27708-0312