David Rabiner
Associate Dean, Trinity College and Faculty Fellow of the Center for Child and Family Policy

David Rabiner was named an associate dean for Trinity College in June 2013. Prior to that appointment, he served as the director of Program Evaluation Services at the Center for Child and Family Policy, the faculty advisor for the School Research Partnership Office, and the director of undergraduate studies in the Department of Psychology and Neuroscience.
Rabiner's work focuses on ADHD and interventions to improve academic performance in children with attention difficulties. He recently completed a study of two different computerized interventions for elementary school students with attention difficulties and a study of the misuse and abuse of ADHD medications among college students. He also has longstanding interests in improving the quality of care received by children with ADHD and in the relationship between children's social experience and their social cognitive functioning.
Current projects include a longitudinal study of children with ADHD and a newly launched study to provide classroom behavior management training to elementary school teachers in two rural counties. These projects are funded by the National Institute of Mental Health and the Department of Education.
Rabiner has created a website where he makes available a number of ADHD/ADD resources. Everyone is welcome to visit the site and to sign up for "Attention Research Update," a monthly e-newsletter in which Rabiner reviews new studies on ADHD/ADD that are published in leading medical and psychology journals. The website: www.helpforadd.com.
Research Interests:
ADHD, Youth Violence Prevention, Program Evaluation
Education:
Ph.D. Duke University - 1987
A.B., Magna cum Laude Brown University, Providence, RI - 1980
Teaching Fall 2017:
PSY 743.02, CLINICAL PRACTICUM Synopsis
Soc/Psych 312A, W 03:05 PM-04:20 PM
Teaching Spring 2018:
PSY 744.02, CLINICAL PRACTICUM Synopsis
Soc/Psych 312A, W 03:05 PM-04:20 PM
Recent Publications (More Publications)
Rabiner, DL; Carrig, MM; Dodge, KA (2016). Attention Problems and Academic Achievement: Do Persistent and Earlier-Emerging Problems Have More Adverse Long-Term Effects?. Journal of Attention Disorders, 20(11), 946-957. [doi] [abs]


Rabiner, DL; Godwin, J; Dodge, KA (2016). Predicting Academic Achievement and Attainment: The Contribution of Early Academic Skills, Attention Difficulties, and Social Competence. School psychology review, 45(2), 250-267. [doi]


Rowland, AS; Skipper, BJ; Umbach, DM; Rabiner, DL; Campbell, RA; Naftel, AJ; Sandler, DP (2015). The Prevalence of ADHD in a Population-Based Sample.. Journal of Attention Disorders, 19(9), 741-754. [doi] [abs]


Young, AS; Rabiner, D (2015). Racial/ethnic differences in parent-reported barriers to accessing children's health services. Psychological Services, 12(3), 267-273. [doi] [abs]


Rabiner, D.L., Carrig, M., & Dodge, K.A. (in press). Attention problems and academic achievement: Do persistent and earlier-emerging problems have more adverse long-term effects?. Journal of Attention Disorders. (DOI: 10.1177/1087054713507974).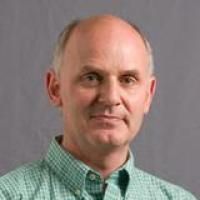 David Rabiner
Office: Academic Advising Center
Phone: (919) 684-6217
Fax: (919) 684-4515
E-mail: drabiner@duke.edu
Mailing Address:
Duke Box 90697, Durham, NC 27708-0697