Joel B Rosch
Visiting Lecturer, Sanford School of Public Policy

Joel Rosch is a visiting lecturer in the Sanford School of Public Policy. His present research interests focus on the structure of service delivery systems and the framing of public dialogue about the effectiveness of public programs.
While he retired as a senior research scholar at the Center for Child and Family Policy in June 2015, Rosch's new role allows him to continue making important contributions to the Center's work, including in the classroom.
Rosch earned a Ph.D. in political science from the University of Washington. He has taught courses on law and society and on crime and public policy at various colleges and universities in both the U.S. and Japan. Rosch has published articles and delivered papers on policing, crime prevention, dispute resolution, general prevention policy, courts, corrections, crime trends, the politics of crime and punishment, and Japanese law.
Prior to coming to Duke, Rosch was a lead planner at the North Carolina Governor's Crime Commission and the Juvenile Accountability Incentive Block Grant. He also served as the director of research and planning for the State Bureau of Investigation, where he represented law enforcement on a number of task forces, including the North Carolina Child Fatality Task Force and the North Carolina Child Death Review Team.
Rosch helped found and was the first co-chair of the North Carolina State Collaborative, a coalition of public and private agencies working to establish a system of care for children and families. He also serves on the policy committee for the North Carolina chapter of the United Way.
Research Interests:
Crime and Juvenile Justice, Program Evaluation, Public Policy, Children's Mental Health, Peer Influence, Adolescent Substance Abuse, Child Maltreatment, Education, Youth Violence Prevention
Education:
Ph.D. University of Washington - 1971
Ph.D. University of Washington - 1980
M.A. University of Washington - 1970
B.A. Hobart/William Smith College - 1969
Representative Publications (More Publications)
Lynne, EG; Gifford, EJ; Evans, KE; Rosch, JB (2015). Barriers to reporting child maltreatment: do emergency medical services professionals fully understand their role as mandatory reporters?. North Carolina Medical Journal, 76(1), 13-18. [abs]


J.B. Rosch with Cindy Lederman "Creating a Legal and Organizational Context for Reducing Peer Contagion." Deviant Peer Influences in Programs for Youth: Problems and Solutions. Ed. Dodge, Dishion & Lansford New York, Guilford Publications, July, 2007


J.B. Rosch with Jennifer Landsford "Is Deviant Peer Contagion a Problem, and What Can Be Done?." Deviant Peer Influences in Programs for Youth: Problems and Solutions. Ed. Dodge, Dishion & Lansford New York, Guilford Publications, July, 2007


Rosch, JB (Fall 2006). Deviant Peer Contagion: Findings from the Duke Executive Sessions on Deviant Peer Contagion. The Link, 5(2). [pdf]


J. B. Rosch with Allred, C., Markiewicz, J., Amaya-Jackson, L., Putnam, F., Saunders, B., Wilson, C., Kelly, A., Kolko, D., & Berliner, L. (2005). The Organizational Readiness and Capacity Assessment Index. UCLA-Duke National Center for Child Traumatic Strees, J..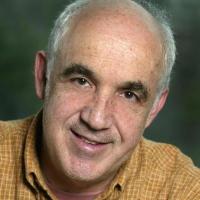 Joel B Rosch
Office: 205C Rubenstein Hall
Phone: (919) 613-9291
Fax: (919) 684-3731
E-mail: jbrrosch@duke.edu
Mailing Address:
Duke Box 90545, Durham, NC 27708-0545