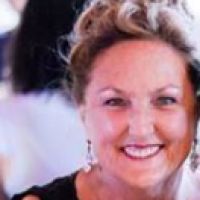 Specialization:
Contemporary Art (1945 - Present)
Modern Art
Visual Studies/Visual Culture
Art History
Performance Studies
Theory & Criticism
Documentary Photography
Cultural Studies
Animal Studies
Trauma Studies
20th Century Art
Social Art Practice & Participatory Art
Research Interests:
Current projects:
I continue to work on a comprehensive survey of world art since 1945 with Professor Kathy O'Dell, Associate Dean, College of Arts, Humanities & Social Sciences, University of Maryland, Baltimore County.
My research concerns all aspects of global contemporary art and theory, with a focus on artists writings and experimental art, from conceptual and performance art to installation and art and technology. I continue to work on destruction in art and feminism, as well as in the fields of trauma studies and visual and cultural studies. Two areas in which my research is growing are curatorial studies and practices, and animal studies with a concentration on horses.

Education:
Ph.D. University of California at Los Angeles 1987
M.A. University of California at Berkeley 1976
B.A. San Jose State University 1970
Contact Info:
Teaching (Fall 2015): (typical courses)
Vms 202d.001, Introduction to visual culture Synopsis

Smith wrhs a266, MW 10:05 AM-10:55 AM

Vms 710s.01, Performance and performativity Synopsis

Smith wrhs a266, W 03:05 PM-05:35 PM
Representative Publications
(More Publications)
K. Stiles and Peter Selz, eds. Theories and Documents of Contemporary Art: A Sourcebook of Artists' Writings. University of California Press, (2012). (2nd, revised, expanded edition edited by Kristine Stiles)
K. Stiles, ed. Correspondence Course, An Epistolary History of Carolee Schneemann and Her Circle. Duke University Press, (2010). (With an Introduction and extensive annotations by Kristine Stiles)
States of Mind: Dan & Lia Perjovschi. Nasher Museum of Art at Duke University; distributed by Duke University Press, Durham, North Carolina, (2007). (With contributions by Andrei Codrescu, Marius Babius and Ruxana Marcoci)
"Cloud with its Shadow: Marina Abramovic" in Marina Abramovic. Phaidon, (2008).
"Shaved Heads and Marked Bodies: Representations From Cultures of Trauma" (1993), appeared without its 1996 "Afterword" in Bruce Lawrence and Aisha Karim, eds., On Violence: An Anthology (Durham, N.C., Duke University Press); 522-538." (2007). (This essay was originally published in Strategie II: Peuples Mediterraneens [Paris]64/65 (1993): 95-117; it was excerpted in Dan Perjovschi Post R, for the exhibition "Media Culpa," Bucharest, Romania, 1995; it was reprinted with a new Afterword in Jean O'Barr, Nancy Hewitt, Nancy Rosebaugh, eds., Talking Gender: Public Images, Personal Journeys, and Political Critiques (Chapel Hill: University of North Carolina Press, 1996): 36-64; excerpted in Dan Perjovschi: Anthroprogramming (New York: Franklin Furnace, 1996); excerpted in Lusitania [New York] 6 (1994): 23-39; excerpted in German in kursiv [Linz, Austria] 2-3. (1995): 19-25; excerpted in numerous Romanian journals 1994-present.) [html]
"Burden of Light." Chris Burden (2007).
"Teaching a Dead Hand to Draw, Kim Jones, War and Art." Kim Jones: A Retrospective (2007).
"Negative Affirmative: San Francisco Bay Area Art, 1974-1981." Under the Big Black Sun: California Art 1974-1981. Edited by Paul Schimmel. (2011): 27-43.
"Conversation with William Pope.L." The Voice of Images (2012): 181-193.
"Uncorrupted Joy: International Art Actions." Out of Actions: Between Performance and the Object 1949-1979 Paul Schimmel Edition (1998): 226-238. [pdf]
"Metzger's Fierce, Poignant, and Prescient Manifestos." Rett Kopi: A Norwegian Journal of Art and Aesthetics (2006).
"Performance." Critical Terms for Art History. Edited by Robert Nelson and Richard Shiff. 2nd Edition (2003): 75-97.
Selected Invited Lectures

"Ever so Far at Close Shooting Range: Warhol's Polaroid Photographs", November 1, 2010, Department of Art History at the Indiana University, Bloomington, Indiana.
"Whose Ethics? Principles and Standards in Age of Global Art", 2010, Museum of Islamic Art, Doha, Qatar
"Global Techniques of Performance", 2010, Internationale Sommerakademie für Bildende Kunst, Salzburg, Austria.
"World Trends and Contemporary Art at the Minneapolis Institute of Art", 2010, Minneapolis Institute of Art, Minneapolis.
"Eastern European Performance in the 1970s and early 1980s", 2010, Museum of Modern Art, New York City.
"Mind Control and Remote Viewing, Uses and Abuses of Traumatic Dissociation", 2010, University of California, Santa Cruz
"'Props for the Memory', or Joseph Beuys and the Legacy of Fascism", 2010, Savannah College of Art and Design, Savannah, Georgia.
"Ever so Far at Close Shooting Range: Warhol's Polaroid Photographs", 2009, Nasher Museum of Art at Duke University
"Wild Artists and Radical Events: Writing about Experimental Art, Trauma & Artist's Writings", 2009, Chautauqua Lecture series, Duke University
"Thinking about Artists' Writings", December 4, 2008, at tranzit.hu, Budapest, Hungary