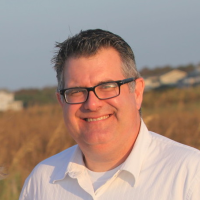 Specialization:
Visual Studies/Visual Culture
Medicine and Visual Culture
Media Studies
Media History
Performance Studies
Theory & Criticism
Digital Media
New Media
New Technologies for Visualizing Historical Materials
Research Interests:
Mark Olson is Assistant Professor of Visual Studies at Duke University. He teaches courses on media (new & old - theory, practice, & history) and medicine & visual culture. As a extension of his past work with the MacArthur Foundation's Digital Media & Learning Initiative, he collaborates on the development of a new interdisciplinary project that connects the study of the material culture of art history, architecture and archaeology with new media modes of representation and visualization. Olson is the former Director of New Media & Information Technologies for HASTAC (Humanties, Arts, Sciences & Technology Advanced Collaboratory) and the John Hope Franklin Center for Interdisciplinary & International Studies.

Education:
PhD University of North Carolina at Chapel Hill 2009
MA University of North Carolina at Chapel Hill 1998
BA Drake University 1993
Contact Info:
Typical Courses Taught:
Visualst 270s, New media, memory and archive Synopsis

Visualst 183, Cultural history of tv Synopsis

Visualst 184s, Visual cultures of medicine Synopsis
Recent Publications
Erin Ennis, Zoe Marie Jones, Paolo Mangiafico, Jennifer Rhee, Mitali Routh, Jonathan E. Tarr and Brett Walters. Electronic Techtonics: Thinking at the Interface. (2008). (Proceedings of the First International HASTAC Conference, Duke University, North Carolina, April 19-21, 2007) [available here]
Olson, M, 'Everybody Loves Our Town': Scenes, Spatiality, Migrancy, in Mapping the Beat: Popular Music and Contemporary Theory, edited by T. Swiss, J. Sloop & A. Herman (1998), pp. 269 – 289, Malden, MA: Blackwell .
Olson, M & Sloop, J, A Politics of Meaning in Rhetorical Studies, in At the Intersection: Cultural Studies and Rhetorical Studies, edited by T. Rosteck (1998), pp. 248 – 265, New York: Guilford Press .