Richard B. Forward, Bass Fellow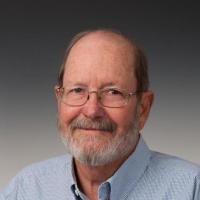 Education:
Ph.D., University of California at Santa Barbara, 1969
B.A., Stanford University, 1965
BS, Stanford University

Office Location: 135 Duke Marine Lab Rd, Beaufort, NC 28516
Office Phone: (252) 504-7610
Email Address: rforward@duke.edu


Specialties:
marine science
Research Categories: Behavior and physiology of marine animals during vertical and horizontal migrations. Marine crabs and fishes. Marine ecology.
Research Description:
Representative Publications (More Publications) (search)
Forward, R.B., Jr. and J. H. Cohen, Vertical migration of aquatic animals., in Encyclopedia of Animal Behavior. Breed, M. D. and Moore, J., eds. Academic Press, Oxford, vol. 3 (2010), pp. 485-490 .