Edward Tower, Professor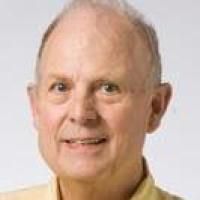 Teaching (Fall 2015):
ECON 555S.01, INTERNATIONAL TRADE Synopsis

Social Sciences 107, MW 10:05 AM-11:20 AM
Education:

| | | |
| --- | --- | --- |
| PhD | Harvard University | 1971 |
| M.A. | Harvard University | 1967 |
| Post Baccalaureate | Brown University | 1965 |
| B.A. | Harvard College | 1964 |
Specialties:

Financial Economics
International Economics and Finance
Development Economics
Research Interests: Trade and Development

Current projects: Voting on importation of Ethical Drugs., Predicting returns on foreign and US equities.

Professor Tower specializes in finance, computable general equilibrium modeling, macroeconomics, development economics, microeconomics, and managerial economics. He conducts a majority of his research within the study of trade and development, exploring a variety of variables from tariffs, quotas, and time zone arbitrage, to equities, mutual funds, and index mutual funds. Since he began publishing his work in 1965, he has contributed over 130 articles to leading academic journals and has had several books, chapters, and papers appear in print. Some of his more recent writings include, "School Choice: Money, Race, and Congressional Voting on Vouchers," completed in collaboration with O. Gokcekus and J. Phillips; "Rational Pessimism: Predicting Equity Returns by Tobin's q and Price/Earnings Ratio" with M. Harney; and "Predicting Equity Returns for 37 Countries: Tweaking the Gordon Formula" with K. Reinker. Much of his work pertaining to U.S. trade policy has been used to determine congressional voting on protectionist issues based on campaign contributions. His work on financial issues has also played an important role in determining the value of the U.S. stock market. His latest studies involved an investigation of congressional voting on importation of ethical drugs and predicting returns on both foreign and U.S. equity.
Areas of Interest:

international trade
economic development
finance
equities
mutual funds
Keywords:

tariffs • quotas • equities • mutual funds • index mutual funds • time zone arbitrage
Duties:

Editor of the Duke Journal of Economics
Current Ph.D. Students (Former Students)
Representative Publications (More Publications) (search)

E. Tower, Are GMO's Predictions Prescient? Using them to predict Vanguard's Mutual Fund Returns (October, 2010) [papers.cfm], [doi]
E. Tower, GMO versus Vanguard: Assessing the Performance of Comparable Funds (October, 2010) [papers.cfm]
E. Tower, Strategic Asset Allocation in Practice: Using Vanguard Funds to Clone GMO's Benchmark-Free Allocation Fund (October, 2010) [papers.cfm]
E. Tower and John Gilbert, "A Golden Jubilee Note on Graaff's Optimum Tariff Structures", History of Political Economy (Fall, 2000), pp. 421-436 [abs]
Patrick Conway, Wilfrid Csaplar and Eward Tower, "How to Encourage Exports Without a Budgetary Cost: Comment on Wang and Tsai", Revista Internzaionale de Science Economiche e Commercialli (International Review of Economics and Business", vol. 47 no. 4 (2000), pp. 701-704 [abs]
John Gilbert and E. Tower, "Protectionism, Labor Mobility and Immiserizing Growth in Developing Countries", Economics Letters no. 1 (2002), pp. 135-40 [abs]
Ryan Gibbs, Omer Gokcekus and E. Tower, "Is Talk Cheap? Buying Congressional Testimony with Campaign Contributions", Journal of Policy Reform, vol. 5 no. 3 (2002), pp. 127-132, Blackwell [html] [abs]
Vladamir Cvijanovic, Mia Mikic and E. Tower, "Evaluating Croatian Equities", Zagreb Journal of Economics, vol. 7 no. 10 (2003), pp. 73-88 [html] [abs]
Matthew Harney and Edward Tower, "Rational Pessimism: Predicting Equity Returns by Tobin's q and Price/Earnings Ratios", The Journal of Investing, vol. 12 no. 2 (Fall, 2003), pp. 58-69 [abs]
William H. Kaempfer, E. Tower and Thomas D. Willett, "The Employment Maximizing Import Quota Under Domestic Monopoly", Journal of International Logistics and Trade, vol. 1 no. 1 (2003), pp. 22 [pdf] [abs]
Omer Gokcekus, Joshua J. Phillips and E. Tower, "School Choice: Money, Race and Congressional Voting on Vouchers", Public Choice no. 1 (2004 forthcoming), pp. 20 [abs]
Kenneth S. Reinker and E. Tower, "Predicting Equity Returns for 37 Countries: Tweeking the Gordon Formula", Journal of Investing, vol. 13 no. 2 (2004 forthcoming), pp. 21 pp. [abs]
Kenneth S. Reinker and E. Tower, "Index Fundamentalism Revisited", Journal of Portfolio Management (2004 forthcoming), pp. 31 [abs]
Omer Gokcekus and E. Tower, "An Efficiency Enhancing Minimum Wage", Journal of Policy Reform, vol. 7 no. 2 (2004 forthcoming), pp. 22pp. [html] [abs]
William H. Kaempfer, Edward Tower and Thomas D. Willett, "Trade Protectionism", in The Encyclopedia of Public Choice, edited by Charles K. Rowley and Friedrich Schneider (October, 2003), pp. 550-576, Kluwer Academic Publishers [pdf] [abs]
Gretchen Phillips and E. Tower, "Labor PAC Campaign Contributions and NAFTA Legislators: Rhetoric or Retribution?", in Empirical Methods In International Trade: Essays in Honor of Mordechai E. Kreinin, edited by Michael Plummer (2004 forthcoming), Edward Elgar [pdf] [abs]
Selected Other

Member Editorial Board, 2003, International Logistics and Trade
Member of Editorial Board, 2003, Eastern Africa Economic Review
Fulbright Senior Specialists Grant to teach at The University of Zagreb, 2003, Zagreb, Croatia
Member Editorial Board, January 1, 2002 - December 31, 2004, International Review of Economics and Business (Rivista Internazionale di Scienze Economiche e Commerciali)
Member Editorial Board, January 1, 2001 - December 31, 2004, Journal of Policy Reform
Member Editorial Board, January 1, 1992 - December 31, 2004, Review of International Economics
Member Editorial Board, January 1, 1989 - December 31, 2004, North American Journal of Economics and Finance