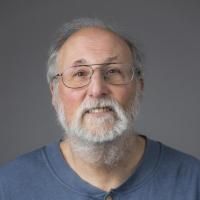 Jack Bookman, Professor Of The Practice Emeritus of Mathematics and Education Professor of the Practice Emeritus
Education:


Contact Info:



027A Physics
(919) 660-2831
Research Interests:

How students learn mathematics, especially in technology rich environments; how graduate students develop their views and practices concerning teaching college mathematics; evaluating the effectiveness of mathematics curricula.
Curriculum Vitae
Recent Publications (More Publications)

Emily Decker Lardner and Jack Bookman. "Lessons Learned in Interdisciplinary Professional Development Designed to Promote the Teaching of Quantitative Literacy." Journal of Faculty Development (Accepted, 2012).
Alison Sweeney, MD;Alyssa Stephany, MD;Shari Whicker, MEd;Jack Bookman, PhD;David A Turner, MD. ""Resident Educators" - Senior Pediatric Residents as Teachers for an Innovative Multidisciplinary Mock Code Curriculum." Journal of Graduate Medical Education (2011).
Cristina Varsavsky , Jeff Waldock, Ansie Harding, Jack Bookman, Louise Sheryn, Victor Martinez Luaces. "Undergraduate mathematics around the world." Delta Communications, conference proceedings of the Volcanic Delta '11, the eighth Delta conference on the teaching and learning of undergraduate mathematics and statistics (2011).
Turner, David A; Narayan, Aditee P; Whicker, Shari A; Bookman, Jack; McGann, Kathleen A. "Do Pediatric Residents Prefer Interactive Learning? – Educational Challenges in the Duty Hours Era." Medical Teacher (2010).
Jack Bookman, Susan Ganter and Rick Morgan. "Developing Assessment Methodologies for Quantitative Literacy - A Formative Study." American Mathematical Monthly (December, 2008).