Corina M Stan, Literature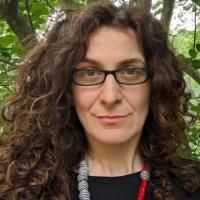 Contact Info
Education:
Ph.D. Duke University 2010
Recent Publications (More Publications)

Stan, C, A life without a shoreline: Tropes of refugee literature in Jenny Erpenbeck's Go, Went, Gone, Journal of Postcolonial Writing, vol. 54 no. 6 (November, 2018), pp. 795-808 [doi] [abs].
Stan, C, The lures of polyphony: Socrates, joyce, schoenberg, in Composing Modernist Connections in China and Europe (January, 2018), pp. 72-96 [doi] [abs].
Stan, C, The art of distances: Ethical thinking in twentieth-century literature (January, 2018), pp. 1-304, Northwestern University Press [abs].
Stan, C, Novels in the translation zone: Abbas Khider, weltliteratur, and the ethics of the passerby, Comparative Literature Studies, vol. 55 no. 2 (January, 2018), pp. 285-302 [abs].
Stan, CM, Review of Guillaume le Blanc, Fabienne Brugère, La Fin de l'hospitalité, Critical Inquiry (2018), University of Chicago Press.