William M O'Barr, Professor of Markets & Management Studies and Linguistics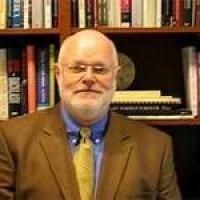 Teaching (Fall 2013):
CULANTH 130.01, ANTHROPOLOGY AND FILM Synopsis

White 107, MW 03:05 PM-05:35 PM
(also cross-listed as ICS 104.01, VMS 130.01)

CULANTH 290S.01, CURRENT ISSUES (TOPICS) Synopsis

Friedl Bdg 204, M 03:05 PM-05:35 PM
Education:

| | | |
| --- | --- | --- |
| PhD | Northwestern University | 1970 |
| MA | Northwestern University | 1966 |
| BA | Emory University | 1964 |
Specialties:

Legal Anthropology
Popular Culture
Mass Culture
Globalization of Culture
Africa
Research Interests:

William M. O'Barr, Ph.D. Northwestern 1969, is currently writing books about advertising and masculinity and about the history of legal anthropology. His extensive publications focus primarily on legal anthropology and include such concerns as law and politics in rural Africa, communication in trial courtrooms in America, and access to justice. His research sites have included rural villages in East Africa, trial courtrooms in the United States and Canada, and many of the organizations that are collectively referred to as "Madison Avenue." His publications include Tradition and Identity in Changing Africa (1973); Linguistics Evidence (1982); Language and Power (1984); Rules versus Relationships: The Ethnography of Legal Discourse (with John M. Conley; 1990); Fortune and Folly: The Wealth and Power of Institutional Investing (also with Conley; 1992), and Culture and the Ad: Exploring Otherness in the World of Advertising (1994); and Just Words: Language, Law and Power (The University of Chicago Press, 1998).
Areas of Interest:

Legal anthropology
sociolinguistics
discourse analysis
Africa
US
Keywords:

Legal anthropology • sociolinguistics • discourse analysis • Africa • US
Current Ph.D. Students (Former Students)
Postdocs Mentored

Jan French (January 1, 1998 - 2004)
Recent Publications (More Publications)

W.M. O'Barr, Niche Advertising: Gay Consumers, in ADText (Winter, 2012), ISBN www.adtextonline.org.
W.M. O'Barr, Subliminal Advertising Revisited (Fall, 2012)
W.M. O'Barr, Sexuality, Race, and Ethnicity in Advertising, in ADText (Summer, 2012), ISBN www.adtextonline.org.
W.M. O'Barr, Super Bowl Commercials: America's Annual Festival of Advertising, in ADText (Spring, 2012), ISBN www.adtextonline.org
W.M. O'Barr, ADText: An Online Curriculum in Advertising and Society, in ADText (2012), ISBN www.adtextonline.org.