Kevin S LaBar, Co-Director of Undergraduate Studies in Neuroscience and Neurosciences and Associate Director of Center for Cognitive Neuroscience and Professor in Psychiatry and Behavorial Sciences of Psychiatry & Behavioral Sciences, Translational Neuroscience and Member of Center for Cognitive Neuroscience and Associate of the Duke Initiativ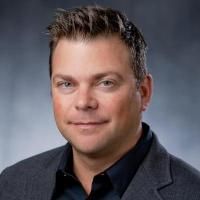 My research focuses on understanding how emotional events modulate cognitive processes in the human brain. We aim to identify brain regions that encode the emotional properties of sensory stimuli, and to show how these regions interact with neural systems supporting social cognition, executive control, and learning and memory. To achieve this goal, we use a variety of cognitive neuroscience techniques in human subject populations. These include psychophysiological monitoring, functional magnetic resonance imaging (fMRI), virtual reality, and behavioral studies in healthy adults as well as psychiatric patients. This integrative approach capitalizes on recent advances in the field and may lead to new insights into cognitive-emotional interactions in the brain.
Education:

| | | |
| --- | --- | --- |
| Ph.D. | New York University | 1996 |
| B.A. | Lafayette College | 1990 |
Specialties:

Cognition and Cognitive Neuroscience
Research Interests: Emotional Memory

Current projects: Attentional cueing to emotional facial expressions, Emotional priming and procedural learning, Stress and context effects in fear learning, Cognitive neuroscience of emotion regulation

My research focuses on the neuroscience of emotion-cognition interactions in the human brain, with an emphasis on understanding how emotional events are linked to memory and attention systems. The laboratory combines studies of neurologic and psychiatric patients with studies of healthy adults using functional MRI, event-related potential and psychophysiological recording techniques. Our initial studies have shown that the amygdala is a critical brain structure involved in mediating arousal effects on both conditioned fear learning and explicit memory. Currently, this line of work is being extended to understand how the amygdala interacts with cortical brain regions at different stages of memory processing and the degree to which amygdala-dependent processing is under attentional and executive control.
Areas of Interest:

emotional memory
emotion-attention interactions
executive control of emotion
Keywords:

Affect • Amygdala • Anxiety • Cognition • Conditioning, Classical • Emotions • Fear • Galvanic Skin Response • Learning • Limbic System • Memory • Memory Disorders • Neuroimaging • Neurosciences • Psychophysiology • Stress Disorders, Post-Traumatic • Virtual reality
Postdocs Mentored

Dawei Li (2013-present)
Siobhan Hoscheidt (2011-2014)
Fredrik Ahs (2010-2013)
Steven Prince (2009-2014)
Steven Stanton (2008-2013)
Nicole Huff (2005-2009)
Michael Zorawski (2003 - 2004)
Reiko Graham (2002 - 2005)
Representative Publications (More Publications)

LeeMarie Ayers (lab manager)
Nineequa Blanding (Duke PREP student)
Daniel Dillon (grad student)
Harlan Fichtenholtz (grad student)
Nicole Huff (postdoctoral associate)
Brian Johnson (work-study student)
Laura Thomas (grad student)
Sheena Waters (research assistant)