Fred Dretske, Senior Research Scholar
edit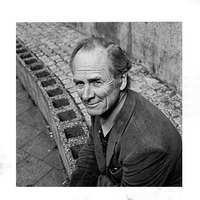 Office Location: 210 West Duke Building
Office Phone: +1 919-660-2427, +1 919-660-3050
Fax: +1 919-660-3060
Email Address:
Office Hours:

By appointment
Education:
PhD Philosophy, University of Minnesota, 1960
MA Philosophy, University of Minnesota, 1958
BSSE Electrical Engineerin, Purdue University, 1954

Specialties:

Epistemology
Philosophy of Mind
Research Interests: Philosophy of Mind, Epistemology

Fred Dretske (Ph.D. Minnesota) joined the Duke faculty in 1999. He is the author of Seeing and Knowing, Knowledge and the Flow of Information, Explaining Behavior, and Naturalizing The Mind. A collection of his essays, Perception, Knowledge and Belief, appeared in 2000. Recent work centers on conscious experience and self-knowledge.
Areas of Interest:

Epistemology,
Philosophy of Mind
---