Anirudh Krishna, Professor of Public Policy and Political Science and Associate Dean for International Academic Programs and Affiliate, Duke Global Health Institute of Duke Global Health Institute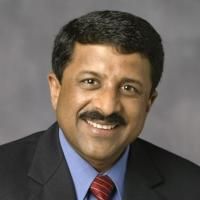 Contact Info:
| | |
| --- | --- |
| Office Location: | 212 Sanford Inst Bldg, Durham, NC 27708 |
| Office Phone: | (919) 613-7337 |
| Email Address: | |
Education:



Ph.D., Cornell University, 2000
M.P.S., Cornell University, 1995
M.A., Delhi School of Economics, 1980
B.A., University of Delhi (India), 1978
Specialties:

Comparative Politics
Political Institutions
Research Interests: Poverty and Democracy in Developing Countries

Current projects: Beyond Poverty: Prospects for Social Mobility, Connecting Democracy with the People: Institutions in the Middle, Internal Migration: How do People Move from Rural Areas to Cities, and What do they Experience?
Areas of Interest:

Poverty dynamics
Inter-generational mobility
Participation in Democracy
Social Capital
Recent Publications (More Publications)

A Krishna, MS Sriram and P Prakash, Slum types and adaptation strategies: identifying policy-relevant differences in Bangalore, Environment and Urbanization, vol. 26 no. 2 (October, 2014), pp. 568-585 [doi] .
A Krishna and G Schober, The Gradient of Governance: Distance and Disengagement in Indian Villages, Journal of Development Studies, vol. 50 no. 6 (January, 2014), pp. 820-838 [doi] [abs].
A Krishna, Making it in india examining social mobility in three walks of life, Economic and Political Weekly, vol. 48 no. 49 (December, 2013), pp. 38-49 [abs].
A Krishna, Distance and Inter-generational Education Achievements: Examining Rural Areas of Two Indian States, Indian Journal of Human Development (January, Submitted, 2013) .
A Krishna, Stuck in Place: Investigating Social Mobility in 14 Bangalore Slums, Journal of Development Studies (January, Submitted, 2013) (revised and resubmitted.) .