Anirudh Krishna, Professor of Public Policy and Political Science and Associate Dean for International Academic Programs and Affiliate, Duke Global Health Institute of Duke Global Health Institute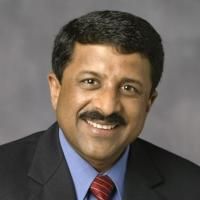 Contact Info:
Teaching (Fall 2017):
PUBPOL 290.05, SELECTED TOPICS Synopsis

Sanford 225, W 03:05 PM-05:35 PM

PUBPOL 515S.01, ASSISTING DEVELOPMENT Synopsis

Sanford 03, Tu 03:05 PM-05:35 PM
Education:



Ph.D., Cornell University, 2000
M.P.S., Cornell University, 1995
M.A., Delhi School of Economics, 1980
B.A., University of Delhi (India), 1978
Specialties:

Comparative Politics
Political Institutions
Research Interests: Poverty and Democracy in Developing Countries

Current projects: Beyond Poverty: Prospects for Social Mobility, Connecting Democracy with the People: Institutions in the Middle, Internal Migration: How do People Move from Rural Areas to Cities, and What do they Experience?
Areas of Interest:

Poverty dynamics
Inter-generational mobility
Participation in Democracy
Social Capital
Recent Publications (More Publications)

Krishna, A, The Broken Ladder: The Paradox and the Potential of India's One Billion (April, 2017), pp. 416 pages, Penguin Random House India [abs].
Krishna, A, Demonetization in India: One more rock in the river, Current History, vol. 116 no. 789 (April, 2017), pp. 154-156 .
Krishna, A; Bajpai, D, Layers in globalising society and the new middle class in India: Trends, distribution and prospects, Economic and Political Weekly: a journal of current economic and political affairs, vol. 50 no. 5 (January, 2015), pp. 69-77 [abs].
Krishna, A, The urban-rural gap and the dilemma of governance, Current History, vol. 114 no. 775 (January, 2015), pp. 291-297 .
Krishna, A; Sriram, MS; Prakash, P, Slum types and adaptation strategies: identifying policy-relevant differences in Bangalore, Environment and Urbanization, vol. 26 no. 2 (October, 2014), pp. 568-585 [doi] .