Anirudh Krishna, Professor of Public Policy and Political Science and Associate Dean for International Academic Programs and Affiliate, Duke Global Health Institute of Duke Global Health Institute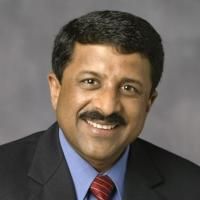 Contact Info:
Teaching (Fall 2018):
Education:



Ph.D., Cornell University, 2000
M.P.S., Cornell University, 1995
M.A., Delhi School of Economics, 1980
B.A., University of Delhi (India), 1978
Specialties:

Comparative Politics
Political Institutions
Research Interests: Poverty and Democracy in Developing Countries

Current projects: Beyond Poverty: Prospects for Social Mobility, Connecting Democracy with the People: Institutions in the Middle, Internal Migration: How do People Move from Rural Areas to Cities, and What do they Experience?
Areas of Interest:

Poverty dynamics
Inter-generational mobility
Participation in Democracy
Social Capital
Recent Publications (More Publications)

Krishna, A; Agarwal, S, Promoting Social Mobility in India: Modes of Action and Types of Support Organizations, Journal of South Asian Development, vol. 12 no. 3 (December, 2017), pp. 236-258 [doi] [abs].
Iversen, V; Krishna, A; Sen, K, Rags to riches? Intergenerational occupational mobility in India, Economic and Political Weekly: a journal of current economic and political affairs, vol. 52 no. 44 (November, 2017), pp. 107-114 [abs].
Krishna, A, Rural-urban inequality and poverty, in Inequality in Economics and Sociology: New Perspectives (July, 2017), pp. 162-173 [doi] .
Krishna, A, The Broken Ladder: The Paradox and the Potential of India's One Billion (April, 2017), pp. 416 pages, Penguin Random House India [abs].
Krishna, A, Demonetization in India: One more rock in the river, Current History, vol. 116 no. 789 (April, 2017), pp. 154-156 .