John H Aldrich, Pfizer-Pratt University Professor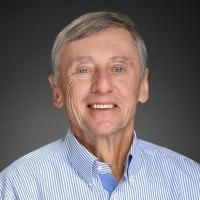 Contact Info:
Teaching (Fall 2015):
POLSCI 709S.01, RES SEM: BEHAV, IDENT & INSTIT Synopsis

Gross Hall 111, M 04:40 PM-07:10 PM

POLSCI 718.01, CORE IN AMERICAN POLITICS Synopsis

SEE INSTRU, W 03:20 PM-06:00 PM
Education:



PhD, University of Rochester, 1975
MA, University of Rochester, 1971
BA, Allegheny College, 1969
Specialties:

American Politics
Political Institutions
Behavior & Identities
Research Interests: Political Behavior, Parties and Institutions

Pfizer-Pratt University Professor of Political Science. He specializes in American politics and behavior, formal theory, and methodology. Books he has authored or co-authored include Why Parties, Before the Convention, Linear Probability, Logit and Probit Models, and a series of books on elections, the most recent of which is Change and Continuity in the 2008 and 2010 Elections. His articles have appeared in the American Political Science Review, American Journal of Political Science, Journal of Politics, Public Choice, and other journals and edited volumes. He has received grants from the National Science Foundation and the National Endowment for the Humanities, and has served as co-editor of the American Journal of Political Science and as a Fellow at the Center for Advanced Study in the Behavioral Sciences. Current projects include studies of various aspects of campaigns and elections, political parties, and Congress. He is currently President of the American Political Science Association.
Recent Publications (More Publications)

with Paul Abramson, Abraham Disking, Aaron Houck, Renan Levine, Thomas Scotto, The British General Election of 2010 Under Different Rules, Electoral Studies, vol. 32 no. 1 (March, 2013), pp. 134-139 (http://dx.doi.org/10.1016/j.electstud.2012.10.002.) .
with Michael Munger, Jason Reifler, Sophisticated and myopic? Citizen Preferences for Electoral College Reform, Public Choice, vol. 2013 (2013), pp. 1-18 .
with Bradford Bishop, Rebecca Hatch, D. Sunshine Hillygus, David W. Rohde, Blame, Responsibility, and the Tea Party in the 2010 Midterm Elections, Political Behavior (2013) (http://link.springer.com/article/10.1007/s11109-013-9242-4/fulltext.html.) .
with Brittany N. Perry, David W. Rohde., Richard Fenno's Theory of Congressional Committees and the Partisan Polarization of the House,, in Congress Reconsidered, 10th edition, edited by Lawrence C. Dodd and Bruce I. Oppenheimer (2013), CQ Press .
with Brittany Perry and Dvid W. Rohde, House Appropriations after the Republican Revolution, Congress and the Presidency, vol. 39 no. 3 (September-December, 2012), pp. 229-253 .