Bruce B. Lawrence, Nancy and Jeffrey Marcus Humanities Professor Emeritus of Religion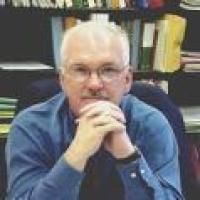 | | |
| --- | --- |
| Office Location: | 314 Gray Bldg, Durham, NC 27708 |
| Office Phone: | (919) 660-3506 |
| Email Address: | |
| Web Page: | |
Education:

| | | |
| --- | --- | --- |
| Honorary PhD | Virginia Theological Seminary | 2006 |
| Ph.D. | Yale University | 1972 |
Research Interests: Islam, India, and Religion in Cyberspace

Current projects: religious minorities in Africa and Asia

The Comparative Study of Religious Movements; Institutional Islam, especially in Asia; Indo-Persian Sufism; the Religious Masks of Violence; Contemporary Islam as Abrahamic Faith and Religious Ideology
Duties:

Director, Duke Islamic Studies Center Director, NC Center for South Asian Studies Member, Oversight committee for study abroad
Recent Publications (More Publications)

Lawrence, BB. The Koran in English: A Biography. Princeton University Press, June, 2017: 280 pages. [abs]
Lawrence, BB. "The Study Quran: A New Translation and Commentary SeyyedHossein Nasr, Editor-in-Chief General Editors: Caner K.Dagli, Maria MassiDakake, Joseph E. B.Lumbard Assistant Editor: MohammedRustom San Francisco: HarperOne, 20152048pp. Cloth, $59.99, ISBN: 978-00." Muslim World 106:3 (July, 2016): 633-638. [doi]
Kurzman, C; Lawrence, BB. "Muslim Modernities: Interdisciplinary Insights Across Time and Space1." Muslim World 105:4 (October, 2015): 439-445. [doi]
Lawrence, BB. "The Millennial Sovereign: Sacred Kingship and Sainthood in Islam By A. AZFAR MOIN." Journal of Islamic Studies 26:1 (January, 2015): 69-72. [doi]
Lawrence, BB. "Applying Ibn Khaldun: The Recovery of a Lost Tradition in Sociology." Middle East Journal 69:2 (2015): 318-319.