Carol L. Meyers, Professor Emerita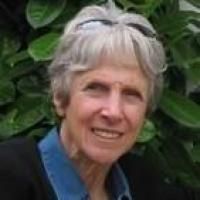 | | |
| --- | --- |
| Office Location: | 227 Gray Bldg, Durham, NC 27708 |
| Office Phone: | (919) 660-3514 |
| Email Address: | |
| Web Page: | |
Education:

| | | |
| --- | --- | --- |
| Ph.D. | Brandeis University | 1975 |
| MA | Brandeis University | 1967 |
| BA | Wellesley College | 1964 |
Specialties:

Hebrew Bible
Judaism
Research Interests: Archaeology of the Biblical World; Social History of Ancient Israel; Gender In Ancient Near East
Current Ph.D. Students (Former Students)

Stephen Wilson
Wilda C. Gafney
Representative Publications (More Publications)

Meyers, CL; Meyers, EM. Excavations at Ancient Nabratein: Synagogue and Environs. Meiron Excavation Project Eisenbrauns, for the American Schools of Oriental Research, 2009. (with Eric Meyers)
Meyers, CL. Exodus. New Cambridge Bible Commentary Series. Cambridge University Press, 2005.
Households and Holiness: The Religious Culture of Israelite Women. Facets Fortress Press, 2005.
Meyers, CL. Women in Scripture: A Dictionary of Named and Unnamed Women in the Hebrew Bible, the Apocryphal/Deuterocanonical Books, and the New Testament. edited by Meyers, CL, Houghton Mifflin, 2000. (paperback edition: Grand Rapids, MI: Wm. B. Eerdmans, 2001) [abs]
Meyers, CL. "Archologie als Fenster zum Leben von Frauen in Alt-Israel." Bibel—Alten Testament: Tora. Edited by Fischer, I; Puerto, MN; Taschl-Erber, A. Bibel und die Frauen: Eine exegtisch-kulturgeschichtliche Enzyklopädie (2009): 63-109. (German translation of: "Archaeolgoy as a Window to the Lives of Israelite Women." Volume 1.1 of 22 volumes, to be published in 4 languages.)
Meyers, CL. "In the Household and Beyond: The Social World of Israelite Women." Nordic Journal of Theology vol. 63 (2009): 19-41.
Meyers, CL. "The Persian Period at Sepphoris." . Edited by Ben-Tor, A; al, IE; Gitin, S; Reich, R. (Ephraim Stern festschrift volume); vol. Eretz Israel 29 (2009): 136*-143*. (with Eric Meyers)
Meyers, CL. "Women in the OT." New Interpreter's Dictionary of the Bible. Ed. al, KDSE. Volume 5Abingdon Press, 2009, pp.879-882.
Meyers, CL. "Grinding to a Halt: Gender and the Changing Technology of Flour Production in Roman Galilee." Engendering Social Dynamics: the Archaeology of Maintenance Activities Ed. Montón-Subías, S; Sánchez-Romero, M. Archaeo Press, 2008, 65-74.
Meyers, CL. "Terracottas without Texts: Judean Pillar Figurines in Anthropological Perspective." To Break Every Yoke: Essays in Honor of Marvin L. Chaney Ed. Coote, RB; Gottwald, NK. Sheffield Phoenix Press, 2008, 115-130. ((Social World of Biblical Antiquity, Second Series, 3.)
Meyers, CL. "Engendering Ezekiel." Near Eastern Birkat Shalom Studies in the Bible, Ancient, and Postbiblical Judaism Presented to Shalom M.Paul on the Occasion of His Seventieth Birthday Ed. ChaimCohen, AH; Hurvitz, A; Muffs, Y; Schwartz, BJ; Tigay, J. Eisenbrauns, 2008, 281-297.
Meyers, CL. "Seven-Spout Oil Lamps in Ancient Palestine." Die Zahl Sieben imAlten Orient: Studien zur Zahlensymbolik in der Bibel und ihreraltorientalischen Umwelt (The Number Seven in the Ancient Near East: Studies on the Numerical Symbolism in Hebrew Bible and Its Ancient Near Eastern Environment Ed. Reinhold, GGG. Peter Lang, 2008.
Meyers, CL. "Framing Aaron: Incense Altar and Lamp Oil in the Tabernacle Texts." Sacred History, Sacred Literature: Essays on Ancient Israel, the Bible, andReligion in Honor of R. E. Friedman on His Sixtieth Birthday Ed. Dolansky, S. Eisenbrauns, 2008, 13-21.