Katharine B. Dubois, Lecturing Fellow of History and Religious Studies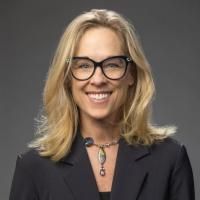 A USA Today bestselling novelist of more than twenty historical romance novels as Katharine Ashe, including three awarded places on Amazon's Best Books of the Year lists, I teach part-time at Duke. My courses explore representations in popular culture of medieval religion, gender and sexuality, as well as the history of the popular romance novel and the romance fiction industry. As co-founder and host of the UNSUITABLE Speakers Series about women, history and popular fiction, I am delighted to welcome scholars, artists and industry professionals to campus to dialogue with students and Duke community members and to learn from each other.

As a full-time academic until 2007, my research interests included religious belief and practice in medieval Latin Christendom, especially penance, pilgrimage, penitential devotion, saints' cults, and relics. My dissertation, Strangers and Sojourners: Pilgrimage and Pilgrims in Late-Medieval Rome, traced the early history of the Roman Jubilee, a year-long celebration of penitential pilgrimage to the city's ancient shrines. I remain interested in medieval notions of charity, charitable institutions, and the understanding of spiritual community that bound the living and the dead.
| | |
| --- | --- |
| Office Location: | 111 Classroom Building, Durham, NC 27708 |
| Office Phone: | (919) 684-3014 |
| Email Address: | |
| Web Page: | https://katharineashe.com/ |
Teaching (Spring 2022):
HISTORY 248S.01, PUBLISHING & MKTG POP FICTION Synopsis

Friedl Bdg 216, WF 12:00 PM-01:15 PM
(also cross-listed as ENGLISH 284S.01, GSF 248S.01)

RELIGION 261.01, HISTORY TO FANTASY: RELIGIONS Synopsis

East Duke 204B, WF 01:45 PM-03:00 PM
(also cross-listed as ENGLISH 254.01, GSF 261.01, HISTORY 244.01, MEDREN 354.01)
Office Hours:

These vary according to the semester.
Education:

| | | |
| --- | --- | --- |
| Ph.D. | University of Michigan, Ann Arbor | 2001 |
| B.A. | Duke University | 1989 |
Specialties:

Medieval and Early Modern History
Cultural History
Gender
Women, Gender and Sexuality
Research Interests: Medieval Christianity, gender and sexuality
Recent Publications (More Publications)

Ashe, K, The Prince A Devil's Duke Novel (May, 2018), pp. 432 pages, Avon, ISBN 0062641743 [abs]
Ashe, K, Border Crossings: The Art of Mixing Genres (September, 2017)
Ashe, K, The Rogue A Devil's Duke Novel (February, 2016), pp. 384 pages, Avon, ISBN 0062412736 [abs]
Ashe, K, Again, My Lord (September, 2015), pp. 342 pages, ISBN 099164123X [abs]
Ashe, K, I Loved a Rogue The Prince Catchers (February, 2015), pp. 384 pages, Avon, ISBN 0062229850 [abs]