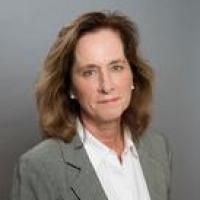 Kristen Neuschel, Professor of History and Co-Director of Language, Arts and Media Program
Contact Info:
Office Location: 233 Classroom Bldg, Durham, NC 27708
Office Phone: (919) 684-3014
E-mail Address:


Web Page: http://uwp.duke.edu/~kneusche


Teaching (Spring 2022):
History 89s.02, First-year seminar (top) Synopsis Class bldg 229, MW 01:45 PM-03:00 PM

Education:
Ph.D., Brown University, 1982
M.A., Brown University, 1982
MA, Brown University, 1975
B.A., Denison University, 1973
Specialties:
Medieval and Early Modern History
Military History
European and Russia

Research Interests:

Dr. Neuschel concentrates on late medieval and early modern France and Europe. Her current research focuses on war and culture in northern Europe between 1400 and 1600. She teaches courses in the history of war, of gender relations and surveys of the history of medieval and early modern Europe.

Recent Publications (More Publications)
Neuschel, K; Noble, T; Strauss, B; Osheim, D; Accampo, E. Western Civilization: Beyond Boundaries. 2012 .