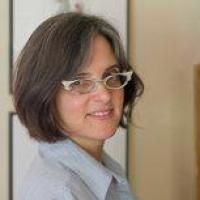 Marcia Rego, Associate Professor of the Practice
Contact Info:
Office Location: Thompson Writing Program, 109 Art Building, Durham, NC 27708
Office Phone: (919) 660-7062
E-mail Address:
Teaching (Fall 2019): (typical courses)
Writing 101.78, Academic writing Synopsis Bivins 214, TuTh 01:25 PM-02:40 PM

Office Hours:

by appt.
Education:
Ph.D., University of California at San Diego, 2001
MA, Universidade Federal de Santa Catarina, Brazil, 1992
Professional Degree in Clinical Psychology, Universidade de Brasilia, Brazil, 1986
Research Interests:
Language and Nationalism, Lusophone Africa, Portuguese Colonialism, Ethnographic Writing, Anthropology of Body, Intercultural Contact
Recent Publications
Rego, M. "Unadvisable." Anthropology and Humanism 43.1 (June, 2018): 156. [doi]
Rego, M. The Dialogic Nation of Cape Verde Slavery, Language, and Ideology. Lexington Books, April, 2015 (216 pages pp.). [abs]
Rego, MS. "Towards a Legible Anthropology: Airing our Dirty Laundry." 2014. Interactive Installation [available here] [abs]
Rego, MS. "The Naked Ethnographer." Anthropology Now 3.2 (September, 2011).
Rego, MS. "Cape Verdean Tongues: Speaking of Nation at Home and Abroad." Transnational Archipelago: Perspectives on Cape Verdean Migration and Diaspora. Edited by Batalha, L; Carling, J. Amsterdam University Press 2008.