Ellen McLarney
Assistant Professor
Assistant Professor of Women's Studies and Director of Undergraduate Students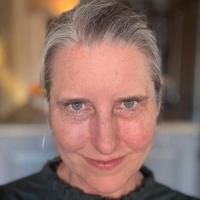 Office Location: 2204 Erwin Road Room 226, Box 90414, Durham, NC 27708
Office Phone: (919) 668-3849
Email Address: ellenmc@duke.edu

Specialties:
Arabic
Education:
Ph.D., Columbia University, 2004
M.A., Columbia University, 1998
B.A., Brown University, 1992

Research Categories: Arabic literature and language; cultural studies of the Middle East; feminist theologies in Islam
Teaching (Spring 2016): (typical courses)
Recent Publications (More Publications)
E McLarney, FREEDOM, JUSTICE, and the POWER of ADAB, International Journal of Middle East Studies, vol. 48 no. 1 (February, 2016), pp. 25-46 [doi] [abs].
E.A. McLarney, The Redemption of Women's Liberation: Reviving Qasim Amin, in Transformations of Modern Arab Thought: Intellectual History after the Liberal Age, edited by Max Weiss and Jens Hanssen (2016), Princeton University Press .
E.A. McLarney, On Constitutions and Women's Rights: Egypt in 2012 and 2014, in Women's Rights in the Aftermath of the Arab Spring, edited by Fatima Sadiqi (2016) .
EA McLarney, Soft force: Women in Egypt's Islamic awakening (2015), pp. 1-312, Princeton University Press [html] [abs].
E McLarney, Egypt on the Brink, The State of Things (February, 2015), WUNC Radio .