Bruce B. Lawrence
Nancy and Jeffrey Marcus Humanities Professor Emeritus of Religion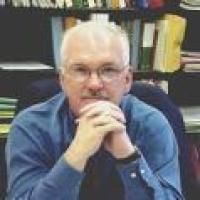 Office Location: 314 Gray Bldg, Durham, NC 27708
Office Phone: (919) 660-3506
Email Address: bbl@duke.edu

Education:
Ph.D., Yale University, 1972
Honorary PhD, Virginia Theological Seminary, 2006

Research Categories: Islam, India, and Religion in Cyberspace
Current projects: manifesto on contemporary Islam, , minorities - Muslim-Christian and Christian-Muslim, , prophecy and power
Research Description: The Comparative Study of Religious Movements; Institutional Islam, especially in Asia; Indo-Persian Sufism; the Religious Masks of Violence; Contemporary Islam as Abrahamic Faith and Religious Ideology
Typical Courses Taught:
Recent Publications (More Publications)
Lawrence, BB, Writing Self, Writing Empire: Chandar Bhan Brahman and the Cultural World of the Indo-Persian State Secretary. By Rajeev Kinra. Oakland: University of California Press, 2015. xix, 371 pp. ISBN: 9780520286467 (paper, also available in cloth and as e-book)., The Journal of Asian Studies, vol. 78 no. 1 (February, 2019), pp. 223-224, Cambridge University Press (CUP) [doi] .
Lawrence, BB, The Koran in English: A Biography (June, 2017), pp. 280 pages, Princeton University Press [abs].
Lawrence, BB, Ancient Religions, Modern Politics: The Islamic Case in Comparative Perspective. By Michael Cook, Journal of the American Academy of Religion, vol. 85 no. 2 (June, 2017), pp. 555-558, Oxford University Press (OUP) [doi] .
Lawrence, BB, The Study Quran: A New Translation and Commentary SeyyedHossein Nasr, Editor-in-Chief General Editors: Caner K.Dagli, Maria MassiDakake, Joseph E. B.Lumbard Assistant Editor: MohammedRustom San Francisco: HarperOne, 20152048pp. Cloth, $59.99, ISBN: 978-00, Muslim World, vol. 106 no. 3 (July, 2016), pp. 633-638, WILEY [doi] .
Lawrence, BB, Applying Ibn Khaldun: The Recovery of a Lost Tradition in Sociology, Middle East Journal, vol. 69 no. 2 (March, 2015), pp. 318-319, MIDDLE EAST INST .
Highlight:
The Comparative Study of Religious Movements; Institutional Islam, especially in Asia; Indo-Persian Sufism; the Religious Masks of Violence; Contemporary Islam as Abrahamic Faith and Religious Ideology