Martin A Miller, Professor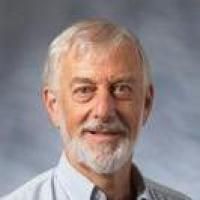 | | |
| --- | --- |
| Office Location: | 337 Carr Building |
| Office Phone: | (919) 684-3575 |
| Email Address: | |
Teaching (Fall 2013):
HISTORY 166S.01, GTWY SEM- ANARCHISM Synopsis

Carr 241, Tu 06:15 PM-08:45 PM

HISTORY 279.01, MODERN TERRORISM Synopsis

West Duke 202, TuTh 10:05 AM-11:20 AM

LS 780.34, SELECTED TOPICS Synopsis

Carr 241, W 06:15 PM-08:45 PM
Teaching (Spring 2014):
HISTORY 278S.01, NATIONALISM AND EXILE Synopsis

Carr 242, W 06:15 PM-08:45 PM
Education:

| | | |
| --- | --- | --- |
| PhD | University of Chicago | 1967 |
Specialties:

Politics, Public Life and Governance
Military History
Intellectual History
Global Transnational History
European and Russia
Global and Comparative
Research Interests: Political Violence

Professor Miller's interests are in Modern Russian history, the history of psychoanalysis in Russia, and comparative and international terrorist movements.
Representative Publications (More Publications)

M.A. Miller, The Russian Revolution, edited by Martin A. Miller (with an introduction) (2001), Oxford: UK: Blackwell
M.A. Miller, Freud au pays des soviets (2001), Paris: Les Empecheurs de penser en rond/Le Seuil (translation of Freud and the Bolsheviks Yale UP 1998.)
M.A. Miller, FREUD AND THE BOLSHEVIKS: PSYCHOANALYSIS IN IMPERIAL RUSSIA AND THE SOVIET UNION (1998), New Haven: Yale University Press
M.A. Miller, THE RUSSIAN REVOLUTIONARY EMIGRES, 1825-1870 (1986), Baltimore: Johns Hopkins University Press
M.A. Miller, KROTPOTKIN (1976), Chicago: University of Chicago Press
He has received numerous grants, among which are the National Endowment for the Humanities, the Ford Foundation, the National Council on Russian and Eastern European Studies, and the International Research and Exchanges Board (IREX).