Hwanho Kim, Research Associate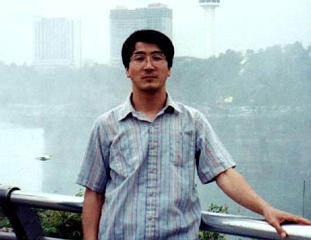 Please note: Hwanho has left the Mathematics department at Duke University; some info here might not be up to date.
Office Hours:

Monday, Wednesday, Friday 5:00-6:00pm
Education:

Ph.D., Mathematics, Penn State University
M.A. program in Mathematics., Chonnam National University, Korea
B.A., Mathematics Education, Chonnam National Universit
Research Interests: Numerical Analysis

Numerical analysis, scientific computation, finite element methods, multigrid and domain decomposition methods.
Recent Publications

Hwanho Kim, Jinchao Xu, and Ludmil Zikatanov, A multigrid method based on graph matching for convection diffusion equations, SIAM J. Sci. Comput. (Submitted, 0) [ps]