John F. Curry, Professor of Psychiatry, Child & Family Mental Health & Developmental Neuroscience and Psychology and Neuroscience and Faculty Network Member of Duke Institute for Brain Sciences and Affiliate of the Duke Initiative for Science & Society and Affiliate of Center for Child and Family Policy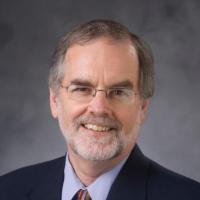 Teaching (Fall 2020):
Psy 510s.01, Developmental psychopathology Synopsis

Online on, MW 08:30 AM-09:45 AM
Education:

| | | |
| --- | --- | --- |
| Ph.D. | Catholic University of America | 1978 |
| M.A., Theology | Washington Theological Union | 1983 |
| M.A. | Catholic University of America | 1972 |
| B.A. | Villanova University | 1970 |
Specialties:

Clinical Psychology
Research Interests: adolescent depression, substance abuse, CBT

Current projects: Treatment for Teens with Alcohol Abuse and Depression (T-TAAD)

My major research interest is in effective treatment for adolescent disorders, especially depression and substance abuse. CBT and combined CBT+ medication are interventions that I investigate. The role of the parents, the timing of treatments, the pace of intervention, and process factors contributing to positive outcome are some additional interests. I am also interested in personality development during adolescence and adulthood, and in personality assessment, integrating several paradigms (personological, empirical, and social cognitive models).
Duties:


Adolescent Psychology Lab
Duke Child and Family Study Center
2608 Erwin Road, Ste. 300
Durham, NC 27705
Representative Publications (More Publications) (search)

Curry, JF (2014). Future directions in research on psychotherapy for adolescent depression.. J Clin Child Adolesc Psychol, 43(3), 510-526. [doi] [abs]
Curry, J; Silva, S; Rohde, P; Ginsburg, G; Kennard, B; Kratochvil, C; Simons, A; Kirchner, J; May, D; Mayes, T; Feeny, N; Albano, AM; Lavanier, S; Reinecke, M; Jacobs, R; Becker-Weidman, E; Weller, E; Emslie, G; Walkup, J; Kastelic, E; Burns, B; Wells, K; March, J (2012). Onset of alcohol or substance use disorders following treatment for adolescent depression.. J Consult Clin Psychol, 80(2), 299-312. [doi] [abs]
Curry, J; Silva, S; Rohde, P; Ginsburg, G; Kratochvil, C; Simons, A; Kirchner, J; May, D; Kennard, B; Mayes, T; Feeny, N; Albano, AM; Lavanier, S; Reinecke, M; Jacobs, R; Becker-Weidman, E; Weller, E; Emslie, G; Walkup, J; Kastelic, E; Burns, B; Wells, K; March, J (2011). Recovery and recurrence following treatment for adolescent major depression.. Arch Gen Psychiatry, 68(3), 263-269. [doi] [abs]
Becker, SJ; Curry, JF (2008). Outpatient interventions for adolescent substance abuse: a quality of evidence review.. J Consult Clin Psychol, 76(4), 531-543. [18665683], [doi] [abs]
March, JS; Silva, S; Petrycki, S; Curry, J; Wells, K; Fairbank, J; Burns, B; Domino, M; McNulty, S; Vitiello, B; Severe, J (2007). The Treatment for Adolescents With Depression Study (TADS): long-term effectiveness and safety outcomes.. Archives of General Psychiatry, 64(10), 1132-1143. [17909125], [doi] [abs]
Curry, J; Rohde, P; Simons, A; Silva, S; Vitiello, B; Kratochvil, C; Reinecke, M; Feeny, N; Wells, K; Pathak, S; Weller, E; Rosenberg, D; Kennard, B; Robins, M; Ginsburg, G; March, J; TADS Team, (2006). Predictors and moderators of acute outcome in the Treatment for Adolescents with Depression Study (TADS).. Journal of the American Academy of Child and Adolescent Psychiatry, 45(12), 1427-1439. [doi] [abs]
J. Hersh, J.F. Curry, & S.J. Becker (2013). The influence of comorbid depression and conduct disorder on MET/CBT outcome for adolescent substance use disorders. Journal of Cognitive Therapy, 6, 325-341.
Becker, SJ; Stein, GL; Curry, JF; Hersh, J (2012). Ethnic differences among substance-abusing adolescents in a treatment dissemination project.. J Subst Abuse Treat, 42(3), 328-336. [doi] [abs]
Barnard, LK; Curry, JF (2011). Self-Compassion: Conceptualizations, Correlates, & Interventions. Review of General Psychology, 15(4), 289-303. [doi] [abs]
Barnard, LK; Curry, JF (2012). The Relationship of Clergy Burnout to Self-Compassion and Other Personality Dimensions. Pastoral Psychology, 61(2), 149-163. [doi] [abs]
Becker, SJ; Curry, JF; Yang, C (2009). Longitudinal association between frequency of substance use and quality of life among adolescents receiving a brief outpatient intervention.. Psychology of Addictive Behaviors : Journal of the Society of Psychologists in Addictive Behaviors, 23(3), 482-490. [19769432], [doi] [abs]
Curry, JF; Aubuchon-Endsley, N; Brancu, M; Runnals, JJ; VA Mid-Atlantic Mirecc Women Veterans Research Workgroup, ; VA Mid-Atlantic Mirecc Registry Workgroup, ; Fairbank, JA (2014). Lifetime major depression and comorbid disorders among current-era women veterans.. J Affect Disord, 152-154(1), 434-440. [24210623], [doi] [abs]

Jacqueline Hersh, B.A.: studies substance use and affective disorders in adolescents

Laura Barnard, B.A.: studies personality factors in clergy adaptation and career satisfaction

Allison Meyer: studies development of mood and anxiety disorders, and intervention