David L. Rabiner, Associate Dean, Trinity College of Arts and Sciences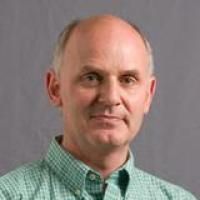 Research Summary:
My current work focuses on interventions to improve academic performance in children with attention difficulties and a variety of other issues related to ADHD. I recently completed a study funded by the Department of Education of two different computerized interventions for elementary school students with attention difficulties. Another recently completed study, funded by the National Institute of Drug Abuse, examined the misuse and abuse of ADHD medications among college students. I also have long standing interests in improving the quality of care received by children with ADHD and in the relationship between children's social experience and their social cognitive functioning.
Specialties:

Clinical Psychology
Developmental Psychology
Representative Publications: (More Publications) (search)
Rabiner, D.L., Carrig, M., & Dodge, K.A. (in press). Attention problems and academic achievement: Do persistent and earlier-emerging problems have more adverse long-term effects?. Journal of Attention Disorders. (DOI: 10.1177/1087054713507974).
Multisite Violence Prevention Project (In press. DOI:10.1080/15374416.2013.8145). Implementation and process effects on prevention outcomes for middle school students.. Journal of Clinical Child & Adolescent Psychology.
Rabiner, D.L. (2013). Stimulant Prescription Cautions: Addressing Misuse, Diversion and Malingering.. Current Psychiatry Reports, 15(375).
Green, A.L., & Rabiner, D.L. (2013). Prevalence and Correlates of ADHD in College Students: A Comparison of Diagnostic Methods.. Journal of Educational and Developmental Psychology, 3(124-132).
Henry, D.B., Dymnicki, A.B., Schoeny, M.E., Meyer, A.L., Martin, N.C. & the Multisite Violence Prevention Project. (In press. DOI:10.1111/j.1559-1816.2013.0). Middle school students overestimate normative support for aggression and underestimate normative support for nonviolent problem-solving strategies.. Journal of Applied Social Psychology.
Courses (Fall 2015):