David L. Rabiner, Associate Dean, Trinity College of Arts and Sciences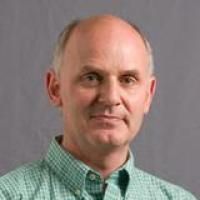 Research Summary:
My current work focuses on interventions to improve academic performance in children with attention difficulties and a variety of other issues related to ADHD. I recently completed a study funded by the Department of Education of two different computerized interventions for elementary school students with attention difficulties. Another recently completed study, funded by the National Institute of Drug Abuse, examined the misuse and abuse of ADHD medications among college students. I also have long standing interests in improving the quality of care received by children with ADHD and in the relationship between children's social experience and their social cognitive functioning.
Specialties:

Clinical Psychology
Developmental Psychology
Representative Publications: (More Publications) (search)
A.L. Green & D.L. Rabiner (July, 2012). What do we really know about college students with ADHD?. Neurotherapeutics, 9(3), 559-568. [abs]
D.B. Henry & The Multisite Violence Prevention Group (February, 2012). Mediators of Effects of a Selective Family Focused Violence Prevention Approach for Middle School Students.. Prevention Science, 13(1), 1-14. [abs]
H.R. White & D.L. Rabiner, Editors (Ed.). (November 14, 2011). College Student Drinking and Drug Use: Multiple Perspectives on a Complex Problem.. Guilford Press. [duke_series&cart_id=719433.30464] [abs]
D.W. Murray, D.L. Rabiner, & K. Hardy (November, 2011). Teacher Management Practices for 1st Graders with Attention Problems.. Journal of Attention Disorders, 15, 639-646.
McCabe, S.E., Cranford, J.A., Teter, C.J., Rabiner, D.L., & Boyd, C.J "Use, misuse and diversion of scheduled prescription medications by college students." 2011: 36-62.
Courses (Fall 2013):
Psy 743.03, Clinical practicum Synopsis

Soc/psych 312a, W 03:05 PM-04:20 PM