James R. Bettman, Burlington Industries Professor of Business Administration and Professor of Psychology & Neuroscience and Faculty Network Member of Duke Institute for Brain Sciences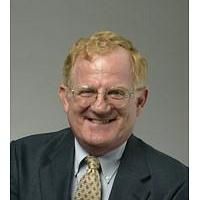 Teaching (Spring 2019):
Ba 991.02, Selected topics Synopsis

Fuqua 14, Tu 01:30 PM-04:30 PM
Research Interests: Consumer Behavior, Decision Making, Emotion and Choice
Areas of Interest:

Consumer Decision Making
Recent Publications (More Publications) (search)

Escalas, JE; Bettman, JR (2017). Connecting With Celebrities: How Consumers Appropriate Celebrity Meanings for a Sense of Belonging. Journal of Advertising, 46(2), 297-308. [doi] [abs]
Shah, AM; Eisenkraft, N; Bettman, JR; Chartrand, TL (2016). "Paper or plastic?": How we pay influences post-transaction connection. Journal of Consumer Research, 42(5), 688-708. [doi] [abs]
Breazeale, M; Fournier, S; Avery, J; Aaker, D; Deighton, J; Fitzsimons, G; Kozinets, RV; MacInnis, D; McGill, AL; John, DR; Schroeder, J "Contemplating the futures of branding." Strong Brands, Strong Relationships. Routledge, June, 2015: 395-414. [doi]
Bettman, JR; Escalas, JE "The Brand is Me: Exploring the Effect of Self-Brand Connections on Processing Brand Information as Self-Information." Routledge Companion to Identity and Consumption. Ed. Ruvio, AA; Belk, RW Routledge, February, 2015: 366-374.
Bettman, JR; Luce, MF; Payne, JW "Consumer Decision Making: A Constructive Perspective." Consumer Behavior and Decision Making. Ed. Tedeschi, M Universita degli Studi di Modena e Reggio Emilia, February, 2015: 1-42.