Joseph A. Izatt, Professor of Biomedical Engineering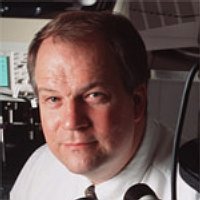 Biophotonics is concerned with the application of cutting-edge optoelectronic technologies to problems in the biomedical sciences. My research centers on the application of optical technologies for non-invasive, high-resolution imaging and sensing in living biological tissues. The technologies we use in my laboratory include acousto-optic and integrated-optic devices, femtosecond lasers, and ultrabroadband fiber optic telecommunications equipment. The applications of the systems we build include noninvasive medical diagnostics, in-vivo tomographic microscopes, and high-throughput three-dimensional small animal imaging systems for genomics studies. Our work involves multiple collaborations with engineers, biologists, and physicians at Duke and elsewhere.
Teaching (Fall 2013):
BME 271.01, SIGNALS AND SYSTEMS Synopsis

Hudson 208, TuTh 11:45 AM-01:00 PM
Teaching (Spring 2014):
BME 436L.001, BIOPHOTONIC INSTRUMENTATION Synopsis

Hudson 216, TuTh 10:05 AM-11:20 AM

BME 436L.01L, BIOPHOTONIC INSTRUMENTATION Synopsis

Teer 212, TuTh 11:45 AM-01:45 PM
Education:

| | | |
| --- | --- | --- |
| PhD | Massachusetts Institute of Technology | 1991 |
| SM | Massachusetts Institute of Technology | 1988 |
| SB | Massachusetts Institute of Technology | 1986 |
Specialties:

Medical Imaging
Photonics
Medical Diagnostics
Research Interests:

Professor Izatt's research interests are in the area of biophotonics and include coherence-based biomedical imaging and microscopy, novel technologies for ophthalmic imaging, and nanoscale studies of cellular morphology and dynamics.
Areas of Interest:

Optical coherence tomography and microscopy
Ophthalmic imaging technology
Field-based optical microscopy at the nanoscale
Laser-tissue interactions
Optical and ultrasonic signal processing
Novel methods for high-resolution minimally invasive medical imaging and tissue characterization
Keywords:

biophotonics • biomedical optics • optical coherence tomography • optical coherence microscopy • optical tomography • light-tissue interactions
Recent Publications (More Publications)