Gilbert W. Merkx, Vice Provost for International Affairs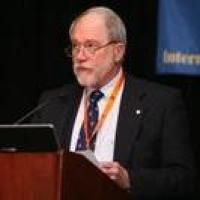 | | |
| --- | --- |
| Office Location: | 103 Allen Bldg., Box 90006 |
| Office Phone: | (919) 684-5830 |
| Email Address: | |
Teaching (Spring 2019):
SOCIOL 338.01, THEORY AND SOCIETY Synopsis

Soc/Psych 127, TuTh 11:45 AM-01:00 PM
Education:

| | | |
| --- | --- | --- |
| Ph.D. | Yale University | 1968 |
| M.A. | Yale University | 1965 |
Research Interests:

I received my A.B. from Harvard University and my M.A. and Ph.D. in sociology from Yale University. I have been a Fulbright scholar at the Universidad Nacional San Cristó bal de Huamanga in Ayacucho, Perú; a visiting scholar at the Instituto Torcuato Di Tella in Buenos Aires, Argentina; and a visiting scholar at the Latin Amerika Institutet, Stockholms Universität, in Stockholm, Sweden. I have taught on the faculties of Yale University; Göteborgs Universität, in Gothenburg, Sweden; and the University of New Mexico, where I was Professor of Sociology and Director of the Latin American and Iberian Institute. At Duke University I am Professor of the Practice of Sociology, Director of the Center for International Studies, and Vice Provost for International Affairs and Development. As Vice Provost, I am responsible for general oversight of Duke's numerous international and foreign language and area studies programs, development of Duke's programs and partnerships abroad, and furtherance of the internationalization of the University as a whole.
Areas of Interest:

Comparative/Historical Sociology,
Economy and Society,
Theory
Keywords:

Education
Recent Publications (More Publications)

Merkx, GW; Nolan, RW, Internationalizing the Academy Lessons of Leadership in Higher Education, edited by R James and R Nolan (December, 2015), pp. 256 pages, Harvard Education Press, ISBN 1612508677 [abs]
Merkx, GW, A Brave New World: Area, International and Foreign Language Studies in the Global Era (July, 2015)
Merkx, GW, Editor's foreword, Latin American Research Review (July, 2015), ISSN 1542-4278 [Gateway.cgi]
Merkx, GW, Area and International Studies: Stakeholders, in International Encyclopedia of the Social & Behavioral Sciences: Second Edition, edited by Simelser, NJ; Baltes, PJ (March, 2015), pp. 943-948, Elsevier, ISBN 9780080970868 [doi] [abs]
Merkx, GW, Select this elementArea and International Studies: Stakeholders, in The International Encyclopedia of the Social and Behavioral Sciences (2015), pp. 943-948, Elsevier Ltd