Affiliation: DGHI Faculty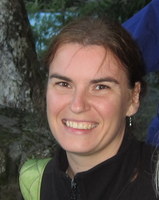 | | |
| --- | --- |
| Office Location: | 230 Trent Hall |
| Email Address: | |

Typical Courses Taught:
GLHLTH 161, INTRO TO EPIDEMIOLOGY Synopsis
School(s):

School of Medicine
Department(s):

Psychiatry and Behavioral Sciences
Geographical Interests:

USA
India
South Asia
Sri Lanka
Research Interests:

Current projects: Sri Lanka Healthy Minds Study;, Follow up of the Thinking Healthy Programme;, Maternal depression in India pilot

Asia Maselko's research uses a developmental and social epidemiological approach to study the mechanisms through which social and cultural factors influence mental health over the lifecourse. One specific area of interest is trying to identify how the family and social context shapes the intergenerational transmission of psychopathology risk. Towards this end, Dr. Maselko is currently evaluating the long term cognitive and socio-emotional outcomes among school-aged children whose mothers participated in a community based perinatal depression intervention in Pakistan. Dr. Maselko also leads a project that examines the family and social context determinants of well-being and cognitive decline among elderly in Sri Lanka. Another area of research focuses on how religious engagement facilitates risk or resilience in the context of socioeconomic adversities. With an emphasis of on disentangling causal processes, Maselko's previous research has described the potential contribution of selection effects in the observed religious engagement-depression association.
Areas of Interest:

global mental health
suicide
health disparities and inequities
religion and health
Recent Publications (More Publications)

Maselko J., Kubzansky L., Lipsitt L, Buka S, Mother's affection at 8 months predicts emotional distress in adulthood, Journal of Epidemiology and Community Health (2011) [doi]
Almeida N., Loucks EB., Kubzansky LD., Pruessner J., Maselko J., Meaney MJ., Buka SL, Quality of parental emotional care and calculated risk for coronary heart disease, Psychosomatic Medicine, vol. 72 no. 2 (2010), pp. 148-55
Mohanan M., Maselko J, Mind after Matter: Quasi-Experimental evidence on the causal effects of physical health shocks on mental health, International Journal of Epidemiology, vol. 39 no. 2 (2010), pp. 487-93
Maselko J., Bates L., Avendano M., Glymour MM, The intersection of sex and marital status in shaping stroke incidence: differential prevalence and consequences of stroke risk factors, Journal of the American Geriatrics Society, vol. 57 (2009), pp. 2293-99
Maselko J., Patel, V, Why women attempt suicide: The contribution of socioeconomic adversity, physical ill-health and psychiatric disorder in a population based longitudinal study in India, Journal of Epidemiology and Community Health, vol. 62 (2008), pp. 817-22

©2013 Duke Global Health Institute | Contact Us | Employment | Make a Gift | Duke University | Duke Medicine | Interdisciplinary Studies