Duke International Faculty Database
Explore the range of faculty engagement with world regions and global issues by browsing the Faculty Database System or by searching for particular keywords (major world area, country, research topic, etc).
While the Duke International website strives to provide a comprehensive listing of Duke faculty with international research interests, you may also find additional information by exploring school-specific faculty listings
---
John D. French, Associate Professor and Director of Undergraduate Studies, History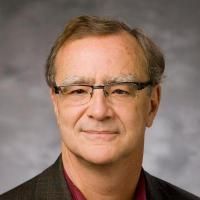 | | |
| --- | --- |
| Office Location: | 331 Classroom Building |
| Office Phone: | (919) 684-3014 |
| Email Address: | |
Education:

| | | |
| --- | --- | --- |
| Ph.D. | Yale University | 1985 |
| MA | University of Pittsburgh | 1978 |
| BA (Magna cum laude) | Amherst College | 1975 |
Specialties:

Gender
Labor and Working Class History
Legal History
Politics, Public Life and Governance
Race and Ethnicity
Latin America and the Caribbean
Global and Comparative
Research Interests:

Current projects: Since 1984, I have been co-coordinator of the Latin American Labor History Conference held in April of each year at Duke, and I have served since 2001 as Director of the Duke Center for Latin American and Caribbean Studies and since 2002 as Director of the Carolina and Duke Consortium in Latin American and Caribbean Studies. I also serve as Associate Editor for Latin America and the Caribbean for the journal Labor: Studies in Working Class History of the Americas, under its new editor Leon Fink (University of Illinois-Chicago).

An historian of modern Latin America with a specialization in Brazil, my most recent book entitled Drowning in Laws: Labor Law and Brazilian Political Culture was published in 2004. I will be on a residential at the Woodrow Wilson International Center for Scholars in AY 2005-2006 to finish a book on the origin of Brazilian president Luis Inacio Lula da Silva entitled "Building Movements in a World in Flux: Leadership, Consciousness, and Mobilization among Metalworkers in São Paulo, Brazil 1950-1980." I have active ongoing research projects dealing with labor and globalization, as well as on "The Potential of Diasporic Dialogue: The Intersection of Afro-North America and Afro-Latin America in the Twentieth Century."
Keywords:

Latin America • Brazil • WTO
Recent Publications (More Publications)

Wolford, W; French, JD, Deconstructing the post-neoliberal state, edited by Wolford, W; French, JD, Latin American Perspectives, vol. 43 no. 2 (March, 2016), pp. 4-21, SAGE Publications [doi] [abs]
French, JD, The tessitura of rights: employers and employees in labor law, 1953-1964, The Hispanic American Historical Review, vol. 93 no. 4 (November, 2013), pp. 723-724, ISSN 0018-2168 [Gateway.cgi]
French, JD, Review of A tessitura dos direitos: Patrões e empregados na justiça do trabalho, 1953 – 1964 by Larissa Correia, Hispanic American Historical Review, vol. 93 no. 4 (2013), pp. 723-4
French, JD, Política, Memória, e Vida Operaria na Cinebiografia Lula, Filho do Brasil, Perseu. História, Memória E Política [Revisa Do Centro Sérgio Buarque De Holanda Da Fundação Perseu Abramo] no. 6 (2013), pp. 259-277
I have received major fellowships from: Fulbright-Hays (1981-1982, 2000), Inter-American Foundation (1981-83), Social Science Research Council (1981-83, 1991) the National Humanities Center (1995-96), and the Woodrow Wilson International Center for Scholars (2005-2006). In addition, my external grants include: American Philosophical Society (1998), American Council of Learned Societies (1991), National Endowment for the Humanities (1998, 1991), National Historical Publications and Records Commission (1998-2000) and North-South Center (1994)