Duke International Faculty Database
Explore the range of faculty engagement with world regions and global issues by browsing the Faculty Database System or by searching for particular keywords (major world area, country, research topic, etc).
While the Duke International website strives to provide a comprehensive listing of Duke faculty with international research interests, you may also find additional information by exploring school-specific faculty listings
---
Michele Longino, Professor, Romance Studies; French, Director, Center for French and Francophone Studies, and Campus Director, Duke-in-France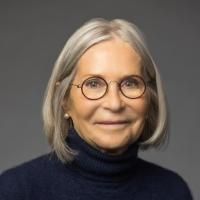 | | |
| --- | --- |
| Office Location: | 220 Franklin Center |
| Office Phone: | 919-668-1937 |
| Email Address: | |
Office Hours:

Thursdays: 4:00pm - 5:30pm and
By appointment
Education:

| | | |
| --- | --- | --- |
| Ph.D. | University of Michigan, Ann Arbor | 1984 |
| M.A. | Claremont Graduate School | 1972 |
Specialties:

French
Italian
European Studies
Gender Studies, Feminism, Women Studies, Queer Studies
Comparative Studies: Translation, Travel Narratives, Trans-Culturality
Early Modern
French Studies
Decolonial and Post-colonial Studies
Research Interests:

17th Century French Literature, History of Theater, Feminist Criticism, Travel Writing, The Epistolary Genre, Early Modern Mediterranean Studies
Keywords:

Europe • France • Mediterranean • Literature • Theater • Feminism
Postdocs Mentored

Kartina "Kadji" J Amin (November, 2009)
Micah True (January 15, 2009)
Tabitha Spagnolo (April 21, 2006)
Stephanie O'Hara (May, 2002)
Jennifer Perlmutter (April, 2001)
Doris Garraway (April, 2000)
Robin Simpson (1997)
Elise MacMahon (December, 1995)
Representative Publications (More Publications)

Longino, M, L'Apprentissage épistolaire de Madame de Sévigné, Œuvres Et Critiques, vol. XXXV no. I (2010), pp. 29-49
Longino, M, Jean Thévenot: ethnographe des îles du Levant, Actes Du Cir 17 : "L'Ile Au Xviie Siècle: Réalités Et Imaginaire." (April, 2009), pp. 59-68, Centre International de Recherches sur le 17e siècle
Longino, M, Le "Mamamouchi" ou la colonisation de l'imaginaire français par le monde ottoman, in Théâtre et voyage (2011), pp. 71-83, Presses universitaires de Paris - Sorbonne
Longino, M, Antoine Galland: Voyageur et passeur, in Récits d'orient dans les littératures d'Europe, edited by Picherot, ADEE (2008), pp. 341-347, Presses universitaires de Paris - Sorbonne IV
Longino, M, Jean Chardin, Traveler: Freedom in the Margins, in Marginalités classiques; Mélanges en l'honneur de Madeleine Alcover, edited by Harry, P; Mothu, A; Sellier, P (2006), Paris: Honoré Champion
Michèle Longino received her PhD from the University of Michigan in 1984, and taught at Rice University before coming to Duke in 1989. Her interests in the epistolary genre and in women's writing have led to the publication of Performing Motherhood: The Sévigné Correspondence (1991). She has also published articles on the writings of other seventeenth-century authors, including Mme d'Aulnoy, Marie de Gournay, Poullain de la Barre, Mme de Lafayette, Corneille, Boileau, Molière, and Racine. Her current research interests include travel accounts, questions of genre, feminist theory, and seventeenth-century French literature in a cultural studies context. She has recently published a book on the staging of exoticism in seventeenth-century France: Orientalism and French Classical Drama (2002). Currently serving as Director of the Center for French and Francophone Studies in the John Hope Franklin Center.