Duke International Faculty Database
Explore the range of faculty engagement with world regions and global issues by browsing the Faculty Database System or by searching for particular keywords (major world area, country, research topic, etc).
While the Duke International website strives to provide a comprehensive listing of Duke faculty with international research interests, you may also find additional information by exploring school-specific faculty listings
---
Peter D. Feaver, Professor, Political Science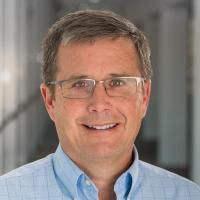 | | |
| --- | --- |
| Office Location: | |
| Office Phone: | (919) 660-4331 |
| Email Address: | |
Teaching (Spring 2023):
POLSCI 497S-3.01, SENIOR SEMINAR IN SPC Synopsis

Gross Hall 111, W 03:30 PM-06:00 PM
(also cross-listed as PUBPOL 497S.01)
Education:

| | | |
| --- | --- | --- |
| Ph.D. | Harvard University | 1990 |
| A.M. | Harvard University | 1986 |
| B.A. | Lehigh University | 1983 |
Specialties:

International Relations
Political Science/Government
Security, Peace, & Conflict
Research Interests: Security Studies, Civil-Military Relations and Nuclear Weapons

Peter D. Feaver (Ph.D., Harvard, 1990) is Professor of Political Science at Duke University and Director of the Triangle Institute for Security Studies (TISS). Feaver is author of Armed Servants: Agency, Oversight, and Civil-Military Relations (Harvard Press, 2003),and co-author, with Christopher Gelpi, of Choosing Your Battles: American Civil-Military Relations and the Use of Force ( Princeton University Press, forthcoming). He is co-editor, with Richard H. Kohn, of Soldiers and Civilians: The Civil-Military Gap and American National Security (MIT Press, 2001). And he is author of Guarding the Guardians: Civilian Control of Nuclear Weapons in the United States (Cornell University Press, 1992). He has published several other monographs and over thirty articles and book chapters on nuclear proliferation, civil-military relations, information warfare, and U.S. national security. He won the Duke Alumni Distinguished Undergraduate Teaching Award in 2001 and the Trinity College Distinguished Teaching Award in 1994-95. In 1993-94, Feaver served as Director for Defense Policy and Arms Control on the National Security Council at the White House where his responsibilities included counterproliferation policy, regional nuclear arms control, the national security strategy review, and other defense policy issues. He is a Lieutenant Commander in the U.S. Naval Reserve (IRR). He is married to Karen Feaver, and they have two children, a son and a daughter.
Keywords:

U.S. • Political Science • Military • National Security
Current Ph.D. Students (Former Students)

Nathaniel J. Harris
Seth Cantey
Daniel Krcmaric
Andrew Bell
Daniel Bessner
Christopher Q. Barnett
Eric B Lorber
Recent Publications (More Publications)

Feaver, P, What Not to Worry About in the Policy–Academy Gap Debate: A Contrarian Take, Armed Forces & Society, vol. 49 no. 1 (January, 2023), pp. 20-25 [doi] [abs]
Brands, H; Feaver, P, Getting grand strategy right, in The Oxford Handbook of Grand Strategy (September, 2021), pp. 559-574, ISBN 9780198840299
Dunlap, C, Civil-Military Relations, edited by Nelson Polsby, et. al, eds., vol. 2 no. 1 (2021), pp. 211-241, Rowman & Littlefield Publishers, ISSN 1094-2939 [Gateway.cgi], [doi] [abs]
Feaver, PD, A Stormy but Durable Marriage, Foreign Affairs, vol. 100 no. 5 (2021), pp. 232-235
Feaver, PD, Foreword (January, 2020), pp. vii-x, ISBN 9780197535493