Duke International Faculty Database
Explore the range of faculty engagement with world regions and global issues by browsing the Faculty Database System or by searching for particular keywords (major world area, country, research topic, etc).
While the Duke International website strives to provide a comprehensive listing of Duke faculty with international research interests, you may also find additional information by exploring school-specific faculty listings
---
Purnima Shah, Assistant Professor of the Practice, Dance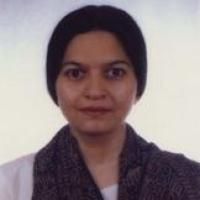 | | |
| --- | --- |
| Office Location: | 212 Bivins Building |
| Office Phone: | (919) 660-3377 |
| Email Address: | |
Teaching (Spring 2021):
Education:

| | | |
| --- | --- | --- |
| Ph.D. | University of Wisconsin - Madison | 2000 |
| M.A. | University of California - Los Angeles | 1992 |
Specialties:

Performance Studies
Technique
Research Interests: Asian Dance and Theatre Performance, Dance Ethnography, Dance History and Theory, Asian dance Diaspora
Keywords:

Asia • Dance • Theater • Dance Ethnography
Representative Publications (More Publications)

Shah, P, Performing Migration: the Journeys of Indian Dance in America, Attendance: the Dance Annual of India, vol. 15 (2013), pp. 54-61
Shah, Purnima, Documentary film, Dancing with the Goddess: the Ras-Garba Traditions of Gujarat. (2012) [author's comments]
Shah, P, "Dance: 1200-1900 CE" Cultural Sociology of West, Central and South Asia., in Cultural Sociology of the Middle East, Asia and Africa Encyclopedia. Sage Reference, vol. IV, part II (2012)
Shah, P, Bhakti Andolana Prerita Natya ane Nrtya Prakaromam Bhaktirasa ane Madhuryabhava = The Concept of Bhaktirasa and Madhurabhava in the Bhakti Genre of Indian Dance-Theatre. (2010), B. J. Institue of Learning and Research
Shah, P, Physio-Spiritual Transcendence through the Practice of Devotional Dance-Theatre in India, Repertorio: Teatro & Danca, University of Bahia, vol. 15 no. 18 (2012), pp. 43-48 [abs]
Shah, Purnima, Editor, South Asia and South-east Asia Volume,, Encyclopedia of World Dance (2006-09) [author's comments]
Shah, Purnima, Garba Dance and Goddess Worship in Gujarat, India (in-progress) (2013)
Shah, P, Randala Ritual: Women's Heritage and Identity in Gujarat, India, in Ritual, Heritage and Identity: The Politics of Culture and Performance in a Globalized World, edited by Brosius, C; Polit, K (2011), New Delhi: Routledge.
Shah, P, Innovative Approaches in Contemporary Kathak Dance: a Choreographic Appreciation, Nartanam, a Quarterly Journal of Indian Dance, vol. XI no. 3 (September, 2011), pp. 66-77
Shah, P, Some Issues on Gender Politics in the Bhakti Genre of Dance-Theatre Performance, Samipya Journal of Indology, vol. XXV no. 3-4 (October, 2009), pp. 1-33
Shah, P, Negotiating Gender in Contemporary Kathak Dance Choreography, Samipya Journal of Indology, vol. XXV no. 1-2 (April, 2008), pp. 1-15
Conferences Organized

Across the Threshold: Creativity, Being, Healing, Planning Committee member and Presentation coordinator, 2012 -2013
Assistant Professor of the Practice of Dance, (Asian Dance and Theatre, Dance History and Theory, Kathak dance technique) holds a Ph.D. in Performance Studies and Ethnography with a focus on Asian Performance. As a classical dancer specializing in Bharatanatyam and Kathak dances of India, she performed as a government delegate for India in Portugal, Germany, Sweden, Mongolia, USA and the former USSR.