Duke International Faculty Database
Explore the range of faculty engagement with world regions and global issues by browsing the Faculty Database System or by searching for particular keywords (major world area, country, research topic, etc).
While the Duke International website strives to provide a comprehensive listing of Duke faculty with international research interests, you may also find additional information by exploring school-specific faculty listings
---
Stephanie Sieburth, Associate Professor of Spanish and Women Studies, Associate Director of Graduate Studies, Romance Studies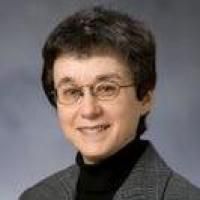 | | |
| --- | --- |
| Office Location: | 219D Language Center |
| Office Phone: | (919) 660-3125, (919) 660-3100 |
| Email Address: | |
Teaching (Fall 2022):
SPANISH 434S.01, CAPITALISM IN THE MODERN CITY Synopsis

Languages 305, MW 12:00 PM-01:15 PM
Teaching (Spring 2023):
SPANISH 432S.01, POP CULT/POLITICAL REPRESSION Synopsis

Languages 305, TuTh 12:00 PM-01:15 PM
(also cross-listed as RIGHTS 432S.01)
Office Hours:

Mondays: 2:30pm - 5:00pm
Wednesdays: 2:00pm - 3:30pm
or by appointment
Education:

| | | |
| --- | --- | --- |
| Ph.D. | Princeton University | 1984 |
| Masters in Spanish | Princeton University | 1982 |
| Bachelor of Arts | University of Toronto | 1980 |
Specialties:

Spanish
Gender Studies, Feminism, Women Studies, Queer Studies
Psychoanalysis, Psychology
European Studies
Modern and Contemporary
Modernity and Modernism
Research Interests:

19th and 20th Centuries Spanish and Latin, American Literature and Culture, Gender Studies, Mass Culture and Psychology
Keywords:

America • Latin America • Europe • Spain • Literature • Gender • Mass Culture
Current Ph.D. Students (Former Students)

Jeannette Acevedo-Rivera
Martin G. Repinecz
Jeannette Acevedo-Rivera
Martin Repinecz
Aaron Castroverde
Cristina Ruiz
Recent Publications (More Publications)

Sieburth, S, Coplas para sobrevivir: Conchita Piquer, los vencidos y la represion franquista. (April, 2016), Cátedra, ISBN 978-84-376-3547-7 (translated by Talens, M.)
Sieburth, S, Survival songs: Conchita Piquer's coplas and Franco's regime of terror (January, 2014), pp. 1-259, ISBN 9781442644731 [abs]
Sieburth, S, Copla y supervivencia: Conchita Piquer, "Tatuaje," y el duelo de los vencidos, edited by Ortiz, C, Revista De Dialectología Y Tradiciones Populares, vol. LXVI no. 2 (December, 2011), pp. 491-508, Consejo Superior de Investigaciones Científicas, Madrid, Spain
Sieburth, S, Coplas and survival: Conchita piquer, "Tatuaje", and the mourning of the defeatednts, Revista De Dialectología Y Tradiciones Populares, vol. 66 no. 2 (July, 2011), pp. 515-532, Departmento de Publicaciones del CSIC [doi] [abs]
Sieburth, S, The Spanish Civil War: Literature, History, and Culture., in Teaching Representations of the Spanish Civil War, edited by Valis, NM (2007), pp. 517-522, Modern Language Association
Stephanie Sieburth received her PhD from Princeton University in 1984, and taught at Brandeis University before coming to Duke in 1987. Her main area of specialization is Spanish literature and culture from the eighteenth through the twentieth centuries. Her publications include Inventing High and Low: Literature, Mass Culture and Uneven Modernity in Spain (Duke University Press, 1994), Reading "La Regenta": Duplicitous Discourse and the Entropy of Structure, (Purdue University Monographs in Romance Languages, 1990), and articles on Galdós, Clarín, Goytisolo, Martín Gaite and García Márquez. Her research interests include nineteenth-century literature and culture in Spain, relations between "highbrow" literature and mass culture in Spain and Latin America, Modernity and the City, the Spanish Civil War, and gender studies.