Sandeep Bhattacharya, Visiting Assistant Professor, Duke Center for International Development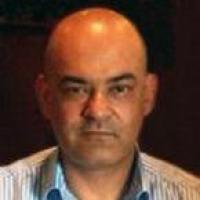 Office Location: 278 Rubenstein Hall
Office Phone: (919) 613-9254
Email Address: sandeep.bhattacharya@duke.edu

Education:
Ph.D., Georgia State University, 2010
M.P.P., Duke University, 2005
M.A., Delhi School of Economics, 1990
B.A., St. Stephen's College, Delhi, India, 1988

Expertise:
International Public Finance
International Taxation
Development Management
Economic Growth and Development
Applied Economics
Teaching (Spring 2020):
Pubpol 304.01, Econ of the pub sec Synopsis

Sanford 04, F 12:00 PM-12:50 PM; Sanford 05, TuTh 01:25 PM-02:40 PM

Pubpol 304.02, Econ of the pub sec Synopsis

Sanford 04, MW 11:45 AM-01:00 PM; Sanford 03, F 12:00 PM-12:50 PM

Pubpol 741.01, Emp analysis for econ dev Synopsis

Sanford 04, MW 03:05 PM-04:20 PM
Bio/Profile
Sandeep Bhattacharya graduated from the Master's in Public Policy Program at Duke University in May 2005, and received his PhD in Economics in 2010 from Georgia State University. Sandeep graduated from St. Stephen's College, Delhi University, with a B.A. (H) degree in Economics in 1988 and completed his Master's degree in Economics from the Delhi School of Economics in 1990. Sandeep is the author of " Aspects of tax spillovers: Is there a 'worldwide' tax burden?" (VDM-Verlag, 2011). Sandeep has several years of work experience in the private and public sector outside academia, including over 9 years with the Indian Revenue Service (Customs and Excise) and has recently consulted for the IFC/World bank group. Sandeep has been involved in teaching and research at the Sanford School's Duke Center for International Development with the Public Finance Group over the last year focusing on taxation, budgeting and project appraisal.