Thomas F. DeFrantz, Professor of African and African American Studies and Professor in the Program and Professor of Gender, Sexuality & Feminist Studies and Core Graduate Faculty in Computational Media, Arts & Cultures of Computational Media Arts & Culture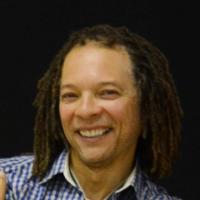 Teaching (Spring 2020):
Education:

| | | |
| --- | --- | --- |
| Ph.D. | New York University | 1997 |
Research Interests:

Born a Hoosier, my work focuses on theories of African diaspora aesthetics, intersections of dance and technology, and dance historiography. I write articles and essays about black dance in the United States, as they are practiced in the US and in global contexts. My research group, SLIPPAGE, is in residence at Duke, and we work to create innovate interfaces that help us tell alternative histories.
Keywords:

African Americans • Dance • Dancers • Gay rights • History • Performing arts • Sexuality
Recent Publications (More Publications)

Defrantz, TF, White privilege, Theater, vol. 48 no. 3 (November, 2018), pp. 23-37, Duke University Press [doi]
DeFrantz, TF; Badejo, P, Forewords (January, 2018), pp. vii-xii, Springer International Publishing, ISBN 9783319703138 [doi]
DeFrantz, TF, Them: Recombinant aesthetics of restaging experimental performance, in The Sentient Archive: Bodies, Performance, and Memory (January, 2018), pp. 268-292, ISBN 9780819577740
DeFrantz, TF, I Am Black: (You have to be willing to not know), Theater, vol. 47 no. 2 (January, 2017), pp. 9-21, Duke University Press [doi]
DeFrantz, TF, Identifying the endgame, Theater, vol. 47 no. 1 (January, 2017), pp. 3-15, Duke University Press [doi]