Timothy Tyson, Lecturing Fellow in the Center for Documentary Studies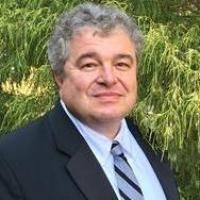 Timothy B. Tyson is senior research scholar at the Center for Documentary Studies at Duke University and adjunct professor of American Studies at the University of North Carolina. His most recent book, The Blood of Emmett Till, won the 2018 Robert F. Kennedy Book Award; made the "long list" of ten books for the 2017 National Book Award, and was named Best Book of 2017 by both the Los Angeles Times and National Public Radio. The Atlanta Journal-Constitution named it Best Southern Book of 2017. Vann R. Newkirk of The Atlantic writes that "The Blood of Emmett Till" manages to turn history into prophecy and demands that we do the one vital thing we aren't often enough asked to do with history—learn from it." Tyson is also the author of Blood Done Sign My Name, finalist for the National Book Critics Circle Award, winner of the Southern Book Award for Nonfiction and the Grawemeyer Award in Religion. Tyson was executive producer of Mike Wiley's 2008 play and writer-consultant for Jeb Stuart's 2010 feature film adaptation by that title. His 1999 book, Radio Free Dixie: Robert F. Williams and the Roots of Black Power, won the James Rawley Prize for best book on race and the Frederick Jackson Turner Prize for best first book in U.S. History from the Organization of American Historians (OAH); it was also the basis for Negroes with Guns: Rob Williams and Black Power, which the OAH awarded the 2006 Eric Barnou Prize for best historical film. He is co-editor with David Cecelski of Democracy Betrayed: The Wilmington Race Riot of 1898 and Its Legacy, which won the 1998 Outstanding Book Award from the Gustavus Meyers Center for Human Rights in North America and author of Ghosts of 1898: Wilmington's Race Riot and the Rise of White Supremacy, which won 2007 Excellence Award from the National Association of Black Journalists.

He serves on the executive board of the North Carolina NAACP, Repairers of the Breach, and the UNC Center for Civil Rights.
Teaching (Spring 2023):
Education:
Specialties:

Race and Ethnicity
Keywords:

Civil Rights • Race Relations