Árpád J Ábrahám, Assistant Professor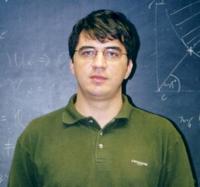 Please note: Árpád has left the "Economics" group at Duke University; some info here might not be up to date.
Education:

| | | |
| --- | --- | --- |
| PhD | Pompeu Fabra University, Spain | 2002 |
| M.Sc. | Universitat Pompeu Fabra | 1997 |
| Diploma | Budapest Közgazdasagtudományi Egyetem | 1994 |
Specialties:

Macroeconomics
Research Interests: Macroeconomics, Optimal Social Insurance, Recursive Contracts, Quantitative Methods

Professor Árpád Ábrahám joined Duke in the fall of 2002 after receiving his Ph.D. in Economics from Pompeu Fabra University in Barcelona, Spain. Previously, he held a research positions in the Institute of Economics of the Hungarian Academy of Sciences between 1994 and 1996 and at London Business School between 2000 and 2002. His research covers different fields of macroeconomic theory. One stream of Professor Ábrahám's current research is on extensions of the optimal social insurance literature to models where agents have access to a hidden credit markets. He also works on models where borrowing or portfolio constraints are endogenized by allowing agents to default on their debt.
Current Ph.D. Students

Sandra V. Lizarazo
Omary Swinton
Jeremy Ascher
Kyoobok Lee
Sandra V. Lizarazo
Maria P. Olivera
Kotaro Yoshida
Recent Publications (More Publications)

A. Abraham, "Wage differentials and educational policy with skill-biased technological change in OG setting" (2002)
A. Abraham with Gabor Kezdi, "Long-run trends in earnings and employment in Hungary, 1972-1996" (2000), Budapest Working Papers On the Labour Market, BWO 2000/2, Budapest
A. Abraham with Reka Horvath, "Employment and Labour Market in Hungary" (1999), Working Document of the European Training Foundation and the European Commission
A. Abraham, "Wage differentials under "education-biased" technological progress in OLG setting" (1999) (Master thesis, Barcelona.)
A. Abraham with Gabor Kertesi, "Unemployment Differentials in Hungary: The Role of Race and Human Capital", in Hungary: Towards a Market Economy, edited by Halpern and Wyplosz (1999), Cambridge University Press