Timur Kuran, Gorter Family Distinguished Professor of Islamic Studies and Co-Director of Graduate Studies for MAPE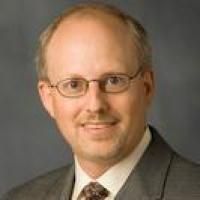 Timur Kuran is Professor of Economics and Political Science, and Gorter Family Professor of Islamic Studies at Duke University. His research focuses on (1) social change, including the evolution of preferences and institutions, and (2) the economic and political history and modernization of the Middle East. His current projects include a study of the role that the Middle East's traditional institutions played in its poor political performance, as measured by democratization and human liberties. Among his publications are Private Truths, Public Lies: The Social Consequences of Preference Falsification (Harvard University Press); Islam and Mammon: The Economic Predicaments of Islamism (Princeton University Press); The Long Divergence: How Islamic Law Held Back the Middle East (Princeton University Press); and a tri-lingual edited work that consists of ten volumes, Socio-Economic Life in Seventeenth-century Istanbul: Glimpses from Court Records (İş Bank Publications). After graduating from Robert Academy in Istanbul in 1973, Kuran went on to study economics at Princeton University (AB 1977) and Stanford University (PhD 1982). Between 1982 and 2007 he taught at the University of Southern California. He was also a member of the Institute for Advanced Study in Princeton, the John Olin Visiting Professor at the Graduate School of Business, University of Chicago, and a visiting professor of economics at Stanford University. He currently directs the Association for Analytic Learning about Islam and Muslim Societies (AALIMS); is a member of the Executive Committee of the International Economic Association; edits a book series for Cambridge University Press, serves on numerous editorial boards; and is a member of the Turkish Academy of Sciences. He has served on the World Economic Forum's Arab World Council.
| | |
| --- | --- |
| Office Location: | Department of Economics, Box 90097, 213 Chapel Drive, Duke University, Durham, N |
| Office Phone: | (919) 660-1800 |
| Email Address: | |
| Web Page: | https://sites.duke.edu/timurkuran/ |
Teaching (Fall 2023):
ECON 351S.01, ECO/POL PERFORM. CIVILIZATIONS Synopsis

Perkins 065, Tu 04:40 PM-07:10 PM
(also cross-listed as POLSCI 327S.01)

ECON 751.01, POLITICAL ECONOMY INSTITUTIONS Synopsis

Social Sciences 124, W 06:15 PM-08:45 PM
(also cross-listed as POLSCI 762.01)
Office Hours:

Mondays 1:30-3:30 PM, Social Sciences 234
Education:

| | | |
| --- | --- | --- |
| Ph.D. | Stanford University | 1982 |
| M.A. | Stanford University | 1979 |
Specialties:

Economic History
Development Economics
Law and Economics
Research Interests:

Timur Kuran's research spans the fields of political science, economics, history, and legal studies. He has written on the economic history and modernization of the Middle East, economic development in general, the political evolution of the Middle East, the political economy of social values, religion and economics, preference falsification, the dynamics of revolutions, cascades, and cultural evolution. For the past decade his primary project has been to explain why the Middle East, once an economically advanced region of the world, subsequently failed to match the institutional transformation through which western Europe vastly increased its capacity to pool resources, coordinate productive activities, and conduct exchanges. Several mechanisms contributed to the Middle East's economic retardation, his publications on the subject show. Certain distinctly Middle Eastern institutions, including ones rooted in Islam, unintentionally blocked the transition to the modern economy. The institutions that generated evolutionary bottlenecks include: (1) the Islamic law of inheritance, whose egalitarian character inhibited capital accumulation, (2) the strict individualism of Islamic law and its lack of a concept of corporation, which hindered organizational development and contributed to keeping civil society weak, and (3) the waqf, Islam's distinct form of trust, which locked vast resources into inflexible organizations that tended to become dysfunctional over time. None of these institutions posed an economic disadvantage at the time of their emergence. Nor did they ever cause an absolute decline in economic activity. They turned into handicaps by perpetuating themselves during the long period when western Europe took the lead in developing the institutions of the modern economy. Kuran is now working on the puzzle of why most Middle Eastern countries are governed autocratically.
Keywords:

Civil society • Democracy • Development • Economic Development • Entrepreneurship • Government Programs • Hinduism • History, 15th Century • History, 16th Century • History, 17th Century • History, 18th Century • History, 19th Century • History, 20th Century • History, Ancient • History, Medieval • India • Islam • Middle East • Partnership • Political development • Social Support • Social Welfare • Socioeconomic Factors • Waqf • Zakat
Representative Publications

Kuran, T, Explaining the economic trajectories of civilizations: The systemic approach, Journal of Economic Behavior and Organization, vol. 71 no. 3 (September, 2009), pp. 593-605, Elsevier BV, ISSN 0167-2681 [doi] [abs]
Kuran, T; Sandholm, WH, Cultural integration and its discontents, Review of Economic Studies, vol. 75 no. 1 (January, 2008), pp. 201-228, Oxford University Press (OUP), ISSN 0034-6527 [doi] [abs]
Kuran, T, The absence of the corporation in Islamic law: Origins and persistence, The American Journal of Comparative Law, vol. 53 no. 4 (January, 2005), pp. 785-834, Oxford University Press (OUP), ISSN 0002-919X [repository], [doi] [abs]
Kuran, T, The logic of financial westernization in the Middle East, Journal of Economic Behavior and Organization, vol. 56 no. 4 SPEC. ISS. (January, 2005), pp. 593-615, Elsevier BV [doi] [abs]
Timur Kuran, Islam and Mammon: The Economic Predicaments of Islamism (2004), Princeton University Press
Kuran, T, The Islamic commercial crisis: Institutional roots of economic underdevelopment in the Middle East, Journal of Economic History, vol. 63 no. 2 (June, 2003), pp. 414-446, Cambridge University Press (CUP) [repository], [doi] [abs]
Timur Kuran, Private Truths, Public Lies: The Social Consequences of Preference Falsification (1995), Harvard University Press
Kuran, T, The long divergence: How Islamic law held back the Middle East (November, 2012), pp. 1-405, Princeton University Press, ISBN 9780691147567 [abs]
Timur Kuran, (Ed.) Mahkeme Kayıtları Işığında 17. Yüzyıl İstanbul'unda Sosyo-Ekonomik Yaşam / Social and Economic Life in Seventeenth-Century Istanbul: Glimpses from Court Records, Vols. 1-10 (2010-13), Istanbul: İş Bankası Kültür Yayınları,
Conferences Organized

AALIMS annual conference, RIce University,. December 20, 2013, AALIMS annual conference, RIce University,, April 5-6, 2013
AALIMS Conference on Economic and Political Institutions of Islam. December 20, 2013, AALIMS Conference on Economic and Political Institutions of Islam, October 18-19, 2013
President and Director of the Board : AALIMS ( Association for Analytic Learning about Islam and the Muslim World. December 6, 2012, President and Director of the Board : AALIMS ( Association for Analytic Learning about Islam and the Muslim World, December 2012