Steven E. Sexton, Mark and Lynne Florian Associate Professor of Public Policy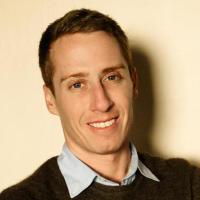 Please note: Steven has left the "Economics" group at Duke University; some info here might not be up to date.
Sexton holds a Ph.D. in agricultural and resource economics from UC Berkeley and is assistant professor of public policy and economics at Duke University. He is also a faculty fellow of the Duke University Energy Initiative. His research focuses on agricultural economics and food policy, energy and environmental economics, and industrial organization. Relying on econometric methods and applying economic theory, Sexton has studied air pollution control policy, household electricity consumption, solar technology adoption, environmental impacts of local foods and genetically engineered crops, grain markets and biofuels, and climate change damage estimation and adaptation. His research is published in leading economics and agricultural and environmental economics journals, including Review of Economics and Statistics, Journal of Economic Perspectives, and Journal of Environmental Economics and Management, Journal of the Association of Environmental Economists, and Marketing Science. His research has been featured by U.S. and international media outlets, including The Washington Post, The Wall Street Journal, The Los Angeles Times, National Public Radio, Der Spiegel, The Australian, Freakonomics.com, Elle Australia, and Men's Health. A past contributor to the Freakonomics blog, he is a former Executive Fellow in the Office of Governor Arnold Schwarzenegger.
Keywords:

Agricultural biotechnology • Air pollution control industry • Biofuels • Biotechnology • Energy development • Energy policy • Environmental economics • Food security • Genetic Engineering • Natural gas vehicles • Oil-shale industry • Pesticides • Policy • Productivity • Solar energy policy • Urban transportation policy
Recent Publications (More Publications)