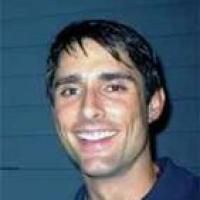 Contact Info:
| | |
| --- | --- |
| Office Location: | Program in Literature/101 Ernestine Friedl Building, East Campus/Box 90670, Durh |
| Office Phone: | (919) 668-2687 |
| Email Address: | |
| Web Page: | |
Education:
Ph.D. University of Pennsylvania 1999
B.A. Swarthmore College 1989
Specialties:

Spanish
American Literature
Modern and Contemporary
Critical Theory
Latino Studies
Comparative Literature
Cultural Studies
Latin-American Studies
Gender Studies, Feminism, Women Studies, Queer Studies
Psychoanalysis, Psychology
Film, Media and Visual Studies
Critical Theory, Philosophy
Research Interests:

Latino/a Studies, Queer/Lesbian/Gay Studies, Twentieth Century American Literatures, Critical Race Theory, Chicana Feminist Theory, Comparative Ethnicities
Current Ph.D. Students
Recent Publications (More Publications)

Viego, A, LatinX and the neurologization of self, Cultural Dynamics, vol. 29 no. 3 (August, 2017), pp. 160-176 [doi].
Viego, A, Review of "Appropriating Blackness: Performance and the Politics of Authenticity" by E. Patrick Johnson, GLQ: A Journal of Lesbian and Gay Studies, vol. 11 no. 1 (July, 2015), pp. 135-138, Duke University Press.
Viego, A, Review of "The Puerto Rican Syndrome" by Patricia Gherovici, Latino Studies, vol. 3 (July, 2015), pp. 165-169, Palgrave Macmillan.
Viego, A, The Madness of Curing, Dossier on Robyn Wiegman's Object Lessons, edited by Zahid R. Chaudhary, Feminist Formations, vol. 25 no. 3 (Winter, 2013), pp. 154-59, The Johns Hopkins University Press [abs].
Antonio Viego received his PhD from the University of Pennsylvania in 1999. He has written essays on Chicana/o video and film, contemporary lesbian and gay Chicana/o & Latina/o literatures and Chicana feminist theory. He teaches courses on Cuban-American literature, Chicana/o & Latina/o cultural studies, queer ethnic studies and lesbian and gay theory. He is currently working on a book project about the institutionalization of Chicana/o & Latina/o studies, multiculturalism, and U.S. Latina/o identity politics entitled Porous Latinidades: Working the Borders of Intelligibility.