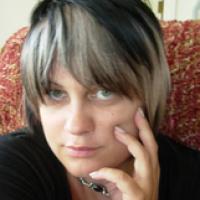 Contact Info:
| | |
| --- | --- |
| Office Location: | Old Chemistry |
| Office Phone: | (919) 660-3076 |
| Email Address: | |
| Web Page: | |
Office Hours:

WF 1.10-2.10 pm and by appointment
Recent Publications (More Publications)

C Kahnke, "Intercourse as Discourse in Alexa Hennig von Lange's Relax.", Contemporary Women's Writing and the Return of Feminism in Germany. Special Issue. Studies in Twentieth and Twenty-First Century Literature, (February, Submitted, 2014).
C Kahnke, "Generation Golf meets Zonenkinder.", in Popliteratur, manual (Submitted, 2013).
C Kahnke, Rammstein Rocking the Republic - A Cultural Reading of a Germany's Shock 'n' Roll Circus, in Fire, Flames and Ashes. New Perspectives on Rammstein, manual (Submitted, 2013).
C Kahnke, Transnationale Teutonen: Rammstein Representing the Berlin Republic, JOURNAL OF POPULAR MUSIC STUDIES, vol. 25 no. 2 (Submitted, 2013), pp. 185-197 [Gateway.cgi], [doi].
Kahnke, C, Popular Music in 21st Century Germany: Politics, Histories, and Trajectories. Special Issue., The Journal of Popular Music Studies (2013).