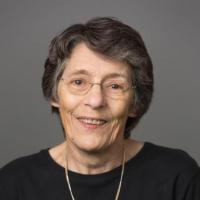 Professor in Psychiatry and Behavioral Sciences and Gender, Sexuality & Feminist Studies and Research Professor of Psychology and Neuroscience and Sociology and Senior Fellow of Center for the Study of Aging and Human Development
Teaching (Summer1 2019):
Ls 780.89, Selected topics Synopsis

Perkins 070, M 06:00 PM-09:00 PM
Education:
Ph.D. Northwestern University 1986
Ph.D. Northwestern University 2000
M.Ed National College of Education 1979
B.A., English and Latin University of Illinois at Urbana-Champaign 1973
Research Interests:

Dr. Gold's research focuses on the psychosocial consequences of chronic illness in late life. In particular, she has studies the impact of an exercise and psychosocial intervention on women with osteoporosis living in retirement communities as well as the impact of chronic pain on community-dwelling older women with osteoporosis. She has also looked at issues of quality of life in Paget's disease of bone, Parkinson's disease, syncope, and cancer. In addition, Dr. Gold has also investigated the sibling relationships of older adults and how those relations change across the life course. She is particularly interested in race and gender differences in older sibling dyads. Dr. Gold also heads the Data Processing Team of the Duke longitudinal study entitled Established Populations for Epidemiologic Studies of the Elderly (EPESE).
Representative Publications
(More Publications)
"Gold, D.T., Stegmaier, K., Bales, C.W., Lyles, K.W., Westlund, R.E., & Drezner, M.K. (1993). Psychosocial functioning and osteoporosis in late life: Results of a multidisciplinary intervention. Journal of Women's Health, 2, 149-155.." (1993).
"Gold, D.T., Woodbury, M.A., & George, L.K. (1990). Relationship classification using Grade of Membership (GOM) analysis: A typology of sibling relationships in later life. Journal of Gerontology, 45, S43-S51.." (1990).