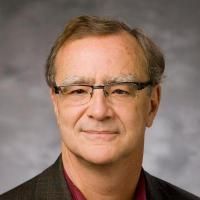 Professor of History and International Comparative Studies and Gender, Sexuality & Feminist Studies
Education:
Ph.D. Yale University 1985
MA University of Pittsburgh 1978
BA (Magna cum laude) Amherst College 1975
Specialties:

Gender
Labor and Working Class History
Legal History
Politics, Public Life and Governance
Race and Ethnicity
Latin America and the Caribbean
Global and Comparative
Research Interests:

John D. French is a Professor of History at Duke University whose specialties include labor and politics in Brazil and the rise of alt-global politics. His most recent books include Drowning in Laws: Labor Law and Brazilian Political Culture (2004) and the The Gendered Worlds of Latin American Women Workers (1997). "Another World Is Possible: The Rise of the Brazilian Workers' Party and the Prospects for Lula's Government," Labor: Studies in Working Class History of the Americas (2005) draws from a current book manuscript entitled Lula's Politics of Cunning: From Trade Unionism to the Presidency in Brazil.
Recent Publications
(More Publications)
Wolford, W; French, JD. "Deconstructing the post-neoliberal state." Latin American Perspectives 43:2 (March, 2016): 4-21. [doi] [abs]
French, JD. "The tessitura of rights: employers and employees in labor law, 1953-1964." The Hispanic American Historical Review 93:4 (November, 2013): 723-724. [Gateway.cgi]
French, JD. "Review of A tessitura dos direitos: Patrões e empregados na justiça do trabalho, 1953 – 1964 by Larissa Correia." Hispanic American Historical Review 93:4 (2013): 723-4.
French, JD. "Política, Memória, e Vida Operaria na Cinebiografia Lula, Filho do Brasil." Perseu. História, Memória e Política [Revisa do Centro Sérgio Buarque de Holanda da Fundação Perseu Abramo] :6 (2013): 259-277.